The 3 Best Cheap Growth Stocks To Buy Now And Hold For 20 Years
The flashy growth stocks get all the attention. The media loves to talk about these high-flying daredevil stocks as they soar… and come crashing back to Earth.
That's why we're looking at the best cheap growth stocks instead.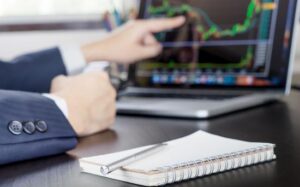 Overpricing has never been truer than in 2020 when the pandemic's arrival created a whole new class of super-growth stocks. Stay-at-home and e-commerce stocks have climbed to unimaginable heights this year.
But take a moment to think critically… How many of these stocks do you think will be on the best performing lists 20 years from now? How many of these already overpriced stocks will be among the next two decades' best-performing stocks?
History tells us that a handful will, but many of them will crash back down when reality reasserts itself and growth expectations can no longer support the valuation.
To invest in these companies now is a high-risk, low-reward situation. Valuations are sky-high, so the future return potential is limited.
So instead, we need to find the best cheap growth stocks that will capture above-market returns over the next 20 years.
These are businesses that are growing free cash flow by at least 15% annually while trading for less than 10 times free cash flow.
Here are my three best cheap growth stocks to buy now…
No. 3: The Best Automotive Cheap Growth Stock
Eastern Co. (NASDAQ: EML) makes hardware for the automotive industry, including things like seat belts, locks, mirrors, and hinges.
Eastern's security division is a little more exciting. It makes mobile payment apps, smart cards, and smart card readers – a hot industry.
This division also owns Illinois Lock, which makes security and engineered access solutions for industries, including data centers and healthcare facilities.
The metal products division makes iron castings that are used in a wider range of industries. The company's castings are used in everything from bridges and buildings to aerospace and defense equipment.
Disclaimer: Any performance results described herein are not based on actual trading of securities but are instead based on a hypothetical trading account which entered and exited the suggested ...
more