TaskUs IPO: A Big Play On The Customer Service Revolution
TaskUs stock could be a big play on a rising tech industry. People are using technology to essentially cut their workforces in half.
And a TaskUs IPO couldn't come at a more perfect time.
The offering is on June 10. But you should put this company on your radar sooner than later…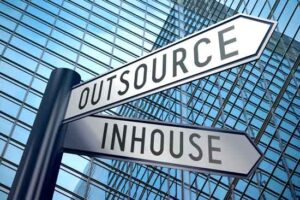 This all has to do with artificial intelligence (AI) making our working lives easier. Where it doesn't make work easier, it eliminates the job altogether.
We just saw a pandemic reveal how certain paid work can be carried out by people scattered about the world. And, in cases where people were not available, AI could do the job.
For that reason, big corporations will probably love this stock.
TaskUs has a hand in both the people and the technology ends of customer experience. And as a result, it will save many Big Tech firms lots of money.
Here's why TaskUs stock is a potential buy as we await the IPO…
What Is TaskUs?
TaskUs outsources digital business services to high-growth technology companies. It passes marketing, sales, and customer service jobs around the world.
If a high-growth tech business wants to provide around-the-clock customer support, it calls TaskUs. If it wants AI-powered virtual assistants to help customers over the phone, it calls TaskUs.
This 13-year-old company already has about "27,500 employees across eighteen locations in the United States, the Philippines, India, Mexico, Taiwan, Ireland, and Colombia."
This is a fast-growing outsourcing company. At the end of 2020, TaskUs reported 100 clients spanning several industries – e-commerce, streaming media, food delivery, finance, and health.
The "tech" emphasis for this company will play a key role in its future success, as it has in the last year…
It's Just the Beginning for TaskUs
According to its prospectus, TaskUs crossed the Rubicon to profitability as recently as 2018 and hasn't looked back. It went from an $871,000 loss to $33.9 million profit between 2018 and 2019.
Disclaimer: Any performance results described herein are not based on actual trading of securities but are instead based on a hypothetical trading account which entered and exited the suggested ...
more