Surge Holdings: The Unknown Story Of High Potential Growth
Surge will earn revenue from this model in multiple ways including interchange portions of the merchant transaction fees, nominal monthly fees, ATM withdrawal fees, convenience fees and interest from monies on deposit. I don't know how much they will make but 1% seems like a reasonable fee by my 'back of the napkin' estimation method.
What sort of profit potential does this have? Let's look at one scenario.
Assume 1 million cards are used as an alternative checking account
Assume a paycheck of $2000 every month
$2,000/month x 1 million = $2 billion in transaction value
1% of that could be retained through the various fees
$240 million per year in gross profit
If this scenario should play out, the 9.55x multiplier on gross profit would add $2.3 billion of market cap to the company. That is a staggering amount that is 50x the current share price. One million people using the cards in this fashion would add $25 per share to the price. And these products are not just for the unbanked or under-served. I can imagine the younger generation adopting these services since the fees are not that much different than a traditional bank.
What are the risks?
Surge's profitability is directly tied to people using these cards more like a checking account and less like a gift card
If that happens, the features of this pre-paid Visa might be copied by other cards
The success of these cards depends on educating people about how to use the cards as an alternative checking account as well as distribution
Speaking of distribution, how does Surge intend to sell the products directly to the target demographic?
Penetrating The Market
A company can have great products but all of that is moot unless you can advertise and distribute effectively. This is where I believe the big potential lies with Surge Holdings. The distribution network provides the technological backbone and distribution channel for current services and any future products they develop or acquire. The company cannot, and should not, rely on the success or failure of their pre-paid debit cards and cellphone service plans.
Think about the corner store market and how they do business today:
In December 2017, there were 154,958 convenience stores across the US as well as tens of thousands of corner stores and bodegas
It is estimated that 63% of convenience stores are single-store operators
They are more likely to get their products at a cash-and-carry outlet
This takes a lot of time and has other issues such as a lack of tracking and no formal liability coverage or insurance
And what about national companies wanting distribution through convenience stores? They send their sales team to the store, make a sale and then send trucks to deliver the goods across multiple stores… for a single product. Not an efficient way to do business that involves a lot of time and driving around.
Surge Holdings intends to change the corner market supply and distribution channel. What is that potential disruption and how does Surge break into this market and control the distribution chain? To answer that we need to talk about the SurgePays Portal.
SurgePays Portal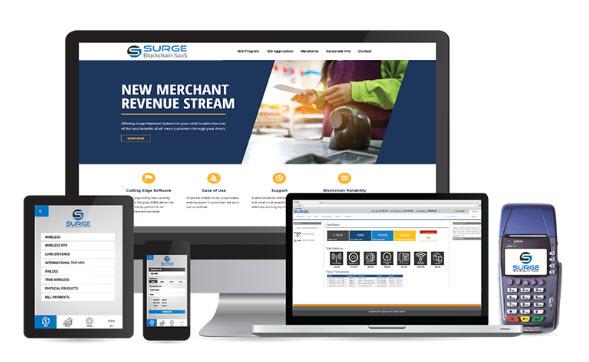 SurgePays Portal is a nationwide e-commerce platform that allows the convenience store owner to order products directly from his computer or cell-phone. The owner can purchase and have delivered any of the traditional products on a curated inventory list formed by Surge Holdings as well as the various Surge-branded fin-tech products, such as SurgePays Visa and SurgePhone Wireless. I think of it as being like a blend of Amazon (AMZN), PayPal (PYPL) and Google (GOOG) (GOOGL). But how does SurgePays Portal work its way into each store?
Surge Holdings has a few products and services which I have already discussed. I imagine that Surge Holdings already has strong connections in the wireless 'top-off' business since the CEO, Brian Cox, has already built and sold a wireless 'top-off' company. These connections may get him access into numerous corner markets for Surge smartphones and wireless plans. Once these products are in the store, the store operator now has the SurgePays Portal. Just as multiple computers connect to form the Internet, each convenience store that sells even one of Surge Holdings' products becomes a valuable link in the Surge distribution chain.
This is the big technology play that has the potential of keeping the company relevant beyond the success and lifespan of a couple of products and services. A single product can be replicated. A service can become a dying trend. If you focus on controlling the supply and distribution network, you can create an Amazon-like network for corner markets.
How will growth be rolled out? The first logical step would be for Brian Cox to leverage his existing contacts. I will place the value of that between 5,000 and 15,000 stores. The 40,000 store target will be discussed under the heading 'Manufacturers and Strategic Partners'. If Surge can secure additional locations and work their way into an additional 10,000 stores, their network becomes increasingly valuable to big brand manufacturers. Large manufacturers will be eager to make distribution agreements with Surge in order to get nationwide exposure. Getting into those initial 20,000 or so locations is vital in order to gain enough critical mass to attract larger manufacturers.
But why will store owners be so willing and eager to adopt this new technology?
The Store Owner Advantage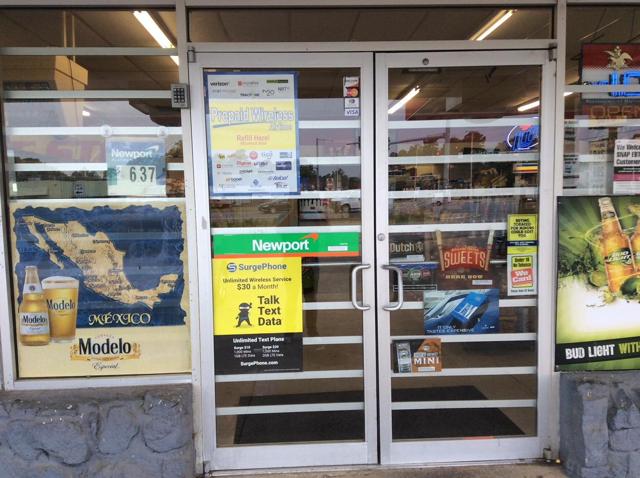 Why would the convenience store owner want to adopt SurgePays Portal? The advantage boils down to two items:
Time
Money
The store owner can order new items directly from his phone and doesn't need to waste time driving around town trying to source these items locally. The store owner doesn't need to spend time talking to national sales teams trying to pitch their products. That's the time factor.
The store owner also shares in the revenue with Surge Holdings. They earn profit simply by using the network on all available products. And the upside potential for promoting Surge fin-tech products results in commissions that are likely 5–10x higher than the competition. And it is monthly-recurring. The store owners not only distribute the products, they are partners with a financial incentive. That makes store owners important advertisers and promoters of Surge products and services.
Manufacturers Are Strategic Partners
Then there are the Surge partnerships with companies wanting to distribute their products such as Pastime Foods. Pastime Foods has provided an MOU commitment of $720 million in top-line sales ($1,500 per store across 40,000 stores) per year. I spoke with the President and CEO of Pastime Foods, Tim Riedel, to get a better understanding of what this Memorandum Of Understanding really means. This is what I took from that phone conversation.
Pastime Foods has a relationship with a convenience story buying group/trade organization. Pastime Foods would introduce Surge into this arrangement giving the potential for Surge to be placed in tens of thousands of locations. Why would Pastime be willing to do this? The reason is simple – these trade organizations need a minimum order per store to bring in vendors. By becoming co-sponsors with Surge, Pastime Foods can gain wide distribution while lowering their initial set-up costs.
Here is a hypothetical example. If you are rolling your product out across a proposed 40,000 store locations and if the minimum order is between $300-$500 per store, that can be an overwhelming start-up cost for a smaller sized company. But by having 2 or more firms band together when approaching the buying group, this will allow each company to split the initial set-up costs while gaining the same nationwide distribution.
Disclosure:
I/we have no positions in any stocks mentioned, but may initiate a long position in SURG over the next 72 hours.
I wrote this article myself, ...
more