SoFi Technologies Stock Forecast 2025: Up To 112% Growth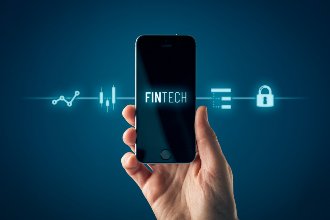 When I think fintech, I think PayPal Holdings Inc. (Nasdaq: PYPL) and Square Inc. (NYSE: SQ).
But with valuations topping $300 billion and $100 billion respectively, it's time to look for the next fintech winner.
SoFi Technologies Inc. (Nasdaq: SOFI) could be just that. The fintech company seeking to revolutionize people's personal finance promises to be an investing gem.
After its first quarterly results since merging with SPAC Social Capital Hedosophia V, Sofi stock fell 20%. But that could actually be good news for investors.
So is it worth buying SoFi while it's at a bargain? Let's take a look...

How SoFi Is Different
This mission-driven company has set out to limit our country's financial illiteracy and help users reach financial independence. It's developed a personal banking platform that provides features to help users meet their personal financial needs.
This financial education aspect targets things lacking in our education system at every level. And it's appealing to a younger generation of users. People are coming out of high school and college with very little knowledge of how to manage their finances, pay bills, limit borrowing, and save money.
SoFi bridges that gap, earning immense customer loyalty in the process.
What started as a student loan lending business has evolved into a finance super-app. Users can pay down student debt, get mortgages, apply for loans, invest in the stock and bond market, and be engaged with their finances.
SoFi's unique vision is to bundle all of a consumer's personal finance needs into one app, and it's well-positioned to grow in a market that represents trillions in opportunity.
The ultimate goal is to do in banking what Amazon has done in retail. So far, users are responding positively. And that could fuel the Sofi stock forecast for 2025.

User Growth and Fueling Consumer Loyalty
Year-over-year growth is up 113% to over 2.6 million in the company's eighth consecutive quarter with accelerating membership. That's just one sign that the app resonates with consumers.
Disclaimer: Any performance results described herein are not based on actual trading of securities but are instead based on a hypothetical trading account which entered and exited the suggested ...
more