Sail Through The Choppy Market With These 4 Low-Beta Stocks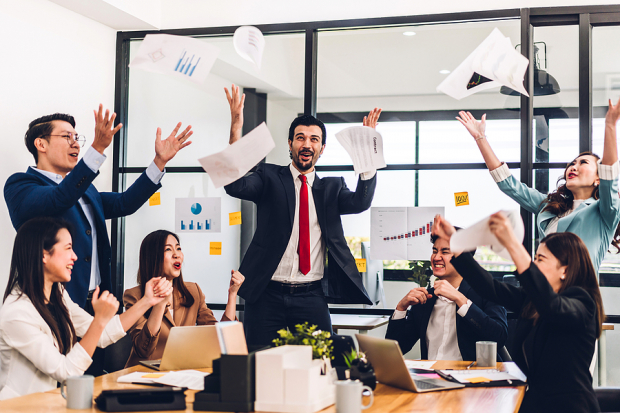 Image: Bigstock
Volatility is rearing its ugly head again in the global stock market owing to Russia's violent and unprovoked invasion of Ukraine. Investors are concerned as nobody knows how the shunning of commodities from Russia will impact the inflation levels. Also, there are apprehensions regarding the actions of the central banks to counter additional pricing pressure.
Thus, the U.S. market will possibly continue to be choppy at least in the near term. Hence, creating a portfolio of low-beta stocks is of utmost importance since the securities will deliver healthy returns and provide a shield against volatile market conditions.
Meaning of Beta
Beta measures the volatility or risk of a particular asset compared to the market. In other words, beta measures the extent of a security's price movement relative to the market. In this article, we are considering the S&P 500 as the market.
If a stock has beta of 1, then the price of the stock will move with the market. So, the stock is more volatile than the market if its beta is more than 1. In the same way, the stock is not as volatile as the market if its beta is less than 1.
For example, if the market offers a return of 20%, a stock with beta of 3 will return 60%, which is overwhelming. Similarly, when the market slips 20%, the stock will sink 60%, which is devastating.
Screening Criteria:
We have taken beta between 0 and 0.6 as our prime criterion for screening stocks that are less volatile than the market. However, this should not be the only factor to be considered while selecting a winning strategy. We need to take into account other parameters as well that can add value to the portfolio.
Percentage Change in Price in the Last 4 Weeks greater than zero: This ensures that the stocks saw positive price movement over the last month.
Average 20 Day Volume greater than 50,000: A substantial trading volume ensures that the stocks are easily tradable.
Price greater than or equal to $5: They must all be trading at a minimum of $5 or higher.
Zacks Rank equal to 1: Zacks Rank #1 (Strong Buy) stocks indicate that they will significantly outperform the broader U.S. equity market over the next one to three months. You can see the complete list of today's Zacks #1 Rank stocks here.
Here are four stocks among 11 that qualified the screening:
Meridian Bioscience, Inc. (VIVO - Free Report) , headquartered in Cincinnati, OH, primarily manufactures diagnostic test kits for gastrointestinal and respiratory infectious diseases.
For fiscal 2022 earnings per share (EPS), Meridian Bioscience has witnessed upward estimate revisions over the past 30 days. Year to date, Meridian Bioscience has gained 25.4% versus the industry's 6.3% decline.
Headquartered in Burlingame, CA, Innoviva, Inc. (INVA - Free Report) receives royalties under the Long-Acting Beta2 Agonist (LABA) collaboration agreement on sales of once-daily products for treating asthma.
For 2022 EPS, Innoviva has witnessed upward estimate revisions over the past 30 days. Year to date, Innoviva has gained 3.8% against the industry's 3.4% decline.
Horace Mann Educators Corporation (HMN - Free Report) is a leading provider of individual and group life insurance and financial solutions that are primarily tailored to meet the needs of U.S. educators.
In the Retirement line, Horace Mann Educators continues to witness robust growth since the educator community has been focusing on their long-term financial success. For 2022 EPS, Horace Mann Educators has witnessed upward estimate revisions over the past 30 days.
Maravai LifeSciences, Inc. (MRVI - Free Report) is primarily involved in providing critical products that will aid the development of drug therapies, diagnostics and novel vaccines. Maravai LifeSciences expects significant investments in R&D across the company, backed by handsome cashflow, growth and profitability.
Over the past seven days, Maravai LifeSciences has witnessed upward earnings estimate revisions for 2022.
You can get the rest of the stocks on this list by signing up now for your 2-week free trial to the Research Wizard and start using this screen in your own trading. more