E

Royal Dutch Shell, A High Dividend Player In A New Trump Era
Royal Dutch Shell, a dividend stock ready for take-off.
What the business landscape will look like under Trump's presidency will be the little unknown. His intention to "renegotiate" the North American Free Trade agreement with Canada and Mexico and the imposing of economic protectionist policies are fears that could have an impact on the stock exchanges worldwide in the coming years.
But one thing is for sure, Trump will not accept the climate deal signed in Paris. Trump's pro-infrastructure policy will be good for pipeline infrastructure. From the Keystone XL pipeline to the North Dakota Access Pipeline, two of several projects that will perk up the U.S. oil and gas drilling boom again.
The Keystone XL 1,179-mile pipeline, which could carry 800,000 barrels a day of carbon-heavy petroleum from the Canadian oil sands to the Gulf Coast, will create jobs and stimulate economic growth.
With uncertainty back on the agenda, one popular investing theme could evolve once again.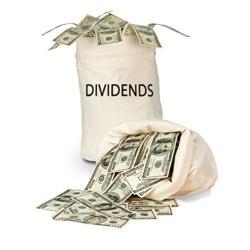 Dividend investing
Dividend investing is a great way to mitigate worries investors have about the investment climate.
"Once a dividend is established, companies tend to maintain payments in order to avoid sending a negative signal to investors".
Everyone should read the report Challenging some of the myths surrounding equity income investing to get a better understanding of some common thoughts (read: mistakes) about dividend investing.
In my last article regarding Royal Dutch Shell (RDS-A, RDS-B) I already mentioned that divestments and existing cash flow will be sufficient to support the company's dividend policy. That's why I opted that Shell's dividend is sacred. My opinion has not changed and I think Shell could sustain their dividend going forward.
Attractive Dividend Yield
The dividend yield of good old Royal Dutch Shell is approximately 7.3%.
Shell has promised its shareholders that the generous dividend from previous years will be continued this year.
Dutch Trader doesn't have any position in Royal Dutch Shell. Please do your own research before ...
more