Roku Initiation, Intel Upgrade Among Today's Top Calls On Wall Street
Slowing Growth:
Atlantic Equities analyst Hamilton Faber initiated coverage of Roku (ROKU) with an Underweight rating and a $136 price target. The company's growth has been led by the U.S. through the provision of the company's operating system to tier two and three TV manufacturers, Faber told investors in a research note. However, the analyst sees this growth slowing as he does not expect the largest TV makers to outsource to Roku. In addition, the company's progress in international markets has been slow and Faber does not see this compensating for the U.S. slowdown.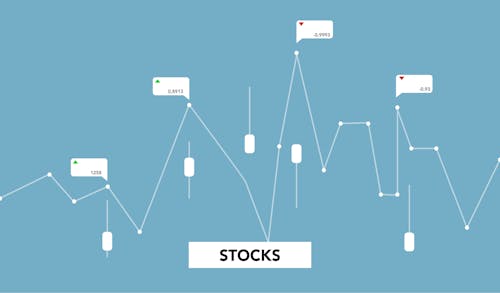 Image Source: Pexels
Coherent Strategy:
Northland analyst Gus Richard upgraded Intel (INTC) to Outperform from Market Perform with a $62 price target. The analyst thinks Intel is starting to execute on a "coherent strategy" for "the first time in many years." While early in its turnaround, Richard believes estimates are conservative and argues that Intel is likely "a good place for large-cap managers to wait out multiple compression" as high multiple stocks come under pressure.
'Yellow Flags Have Become Red Flags':
Wedbush analyst Seth Basham downgraded Wayfair (W) to Neutral from Outperform with a price target of $160, down from $290. The analyst noted Wayfair's results in 2021 have been "underwhelming." While there has been plenty of noise associated with the impact of the pandemic, Basham has repeatedly pointed to "yellow flags" in KPIs that have been trending below pre-pandemic levels, namely in gross and net customer adds, customer acquisition costs and orders per customer. Those "yellow flags have become red flags" for many investors, contributing to Wayfair's shares declining -27% since third quarter results versus -6% for the Russell 2000, he added. While fourth quarter guidance suggested that these issues would persist, the analyst believes pressure has intensified due not only to softer category sales trends in December but also due to a less attractive value proposition and supply chain challenges.
Moving To The Sidelines:
Bank of America analyst Bryan Spillane downgraded Estee Lauder (EL) to Neutral from Buy with a higher price target of $375, up from $345. The company's growth drivers are being offset by the stock's "full valuation" following a 14% run-up in December alone, the analyst told investors in a research note. Spillane added that his new price target now assumes a 40-times earnings multiple versus 37-times prior, which represents a 30% premium to the company's Beauty peers.
Sell Domino's Pizza:
Stephens analyst James Rutherford downgraded Domino's Pizza (DPZ) to Underweight from Equal Weight with a $500 price target. The analyst noted that his downgrade is not a negative call on the company's upcoming fourth quarter report nor a sign that he lacks confidence in its business model and multi-year growth path. His downgrade was "born out of an observation that the stock already has had a very strong run," and for 2022 there may be a few headwinds to the business model relative to peers. Shares have performed well with investors favoring high-quality, highly-franchised business models in these uncertain times, Rutherford added. The analyst also observed that Domino's Pizza has very hard compares in 2022, lower pricing power versus peers, and an ongoing delivery driver shortage.
Additionally, Rutherford upgraded Cheesecake Factory (CAKE) to Overweight from Equal Weight with a lower price target of $47, down from $53. The analyst cited the stock's "ongoing underperformance" in the sub-sector and said he believes the company has proven its ability to exceed 2019 unit volumes with the help of a strong off-premise business. Rutherford further stated that in 2022, Cheesecake Factory is well positioned to retain these sales while pointing to its relatively smaller risk from abating stimulus given that it over-indexes to higher income consumers.