E

Psychedelic Drug Company Business Development Reflected In Higher Stock Prices YTD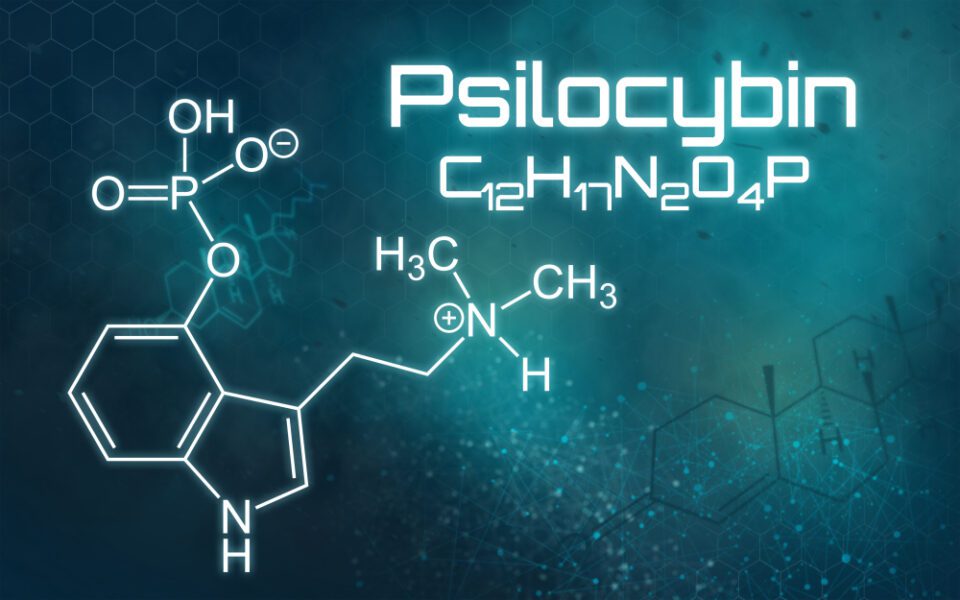 Below is the latest news and stock prices of the 30 companies operating in the fledgling but burgeoning psychedelic bio-pharmaceutical drug sector from the beginning of 2021 to date. The 30 companies are divided into the 15 constituents in the munKNEE Pure-Play Psychedelic Drug Stocks Index, 3 larger cap companies and 12 other smaller cap companies. All prices are in USD unless otherwise noted. 6 marginal companies noted below are excluded from the analysis.
In addition, every company name has been hyperlinked to its corporate web site and every company trading symbol has been hyperlinked to in-depth financial data from TalkMarkets to provide the reader with further information to support whatever investment decisions they are contemplating.
The 15 munKNEE Pure-Play Psychedelic Drug Stocks Index constituents, in alphabetical order, are:
Champignon Brands (SHRMF) +6.5% to $0.66/share

announced the Company's appointment of Stephen R. Brooks as its new Chief Financial Officer and Peter Rizakos as the firm's new General Counsel.

Cybin (CLXPF) +30.0% to $1.95/share

provided an update on their patent filings and the development of their therapeutics program, which is expanding to include psychedelic compounds such as DMT, psilocybin analogues, and a range of tryptamines and phenylethylamines.
announce that it has entered into an agreement with neurotech pioneer HI, LLC dba Kernel to leverage its innovative technology, Kernel Flow, for its upcoming sponsored clinical work.

Havn Life (HAVLF) -11.7% to $0.68/share

partnered with Complex Biotech Discovery Ventures to begin Health Canada approved analysis of psilocybin under Havn Life's section 56 exemption towards the development of a library of psilocybin compounds and lay the foundation for the future development of proprietary extraction methods.

Jaguar Health (JAGX) +307.4% to $3.30/share

announcement of its plan to develop and commercialize crofelemer, a new drug aimed at helping people with inflammatory diarrhea, including those who have recovered from COVID-19 but still experiencing symptoms, has caused its stock price to continue to climb (up 1900% since the end of October).

Mind Cure Health (MCURF) -5.3% to $0.54/share

announced the signing of a non-binding letter of intent for strategic investment and commercial cooperation with ATMA Journey Centers Inc. (the first commercial treatment center in Canada to announce providing psychedelic-assisted therapy for a section 56 exempt patient) empowering the Company with access to a global release strategy for iSTRYM, as well as international locations for translational research on novel molecules and treatment protocols.

Mydecine Innovations (MYCOF) +22.9% to $0.43/share

sponsored the first lab-based study of established microdosers led by Dr. Vince Polito at Macquarie University in Australia.
filed seven provisional patent applications with the United States Patent and Trademark Office in its efforts to discover valuable novel compounds in fungi for medicinal and pharmaceutical use.

Newscope Capital (CSE: PHRM) (OTCQB: PHRRF) +25.0% to C$0.40/share

announced through its wholly-owned subsidiary, PharmaTher Inc., that its common shares have been approved for trading on the OTCQB as of this past Monday.

Novamind (NM) +6.4% to C$1.44/share

announced the expansion and optimization of its largest clinic, Cedar Psychiatry, in Layton, Utah.

Numinus Wellness (LKYSF) +25.0% to $1.05/share

signed a lab services agreement with Optimi Health Corp.(Private) to further the research and development of psilocybin-producing mushrooms.

Psyched Wellness (DCNPF) +4.5% to $0.23/share

commenced a study to determine the therapeutic values of muscimol for antioxidant and anti-inflammatory purposes.

Red Light Holland (TRUFF) N/C @ $0.22/share

announced it has refiled its interim financial statements for the three and six month period ended September 30, 2020 as they have been restated to reflect certain adjustments resulting from a review by the Company's auditors.

Revive Therapeutics (RVVTF) +2.1% to $0.49/share

entered into a sponsored research agreement and an exclusive option to license agreement with North Carolina State University to develop a novel biosynthetic version of psilocybin based on a natural biosynthesis enzymatic platform.

Seelos Therapeutics (SEEL) +1.9% to $1.61/share

announced dosing of the first patients in its registrational Proof of Concept study of SLS-002 (intranasal racemic ketamine) for acute suicidal ideation and behavior in patients with major depressive disorder.

Silo Pharma (SILO) -16.7% to $0.35/share

announced that it has entered into a sponsored research agreement with the University of Maryland, Baltimore relating to a study to examine a novel peptide-guided drug delivery approach for the treatment of multiple sclerosis.

Tryp Therapeutics (TRYP) -14.7% to C$0.64/share

appointed Dr. William K. Schmidt, a noted authority in the development of pain drugs, to its Scientific Advisory Board.
Visit munKNEE.com and register to receive our free Market Intelligence Report newsletter (sample more