PSX: Will This Be The 11th Straight Year Of Dividend Raises?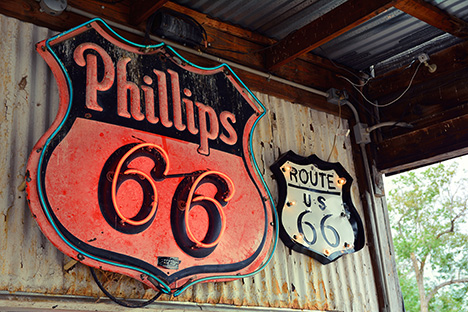 There are only about 500 companies that have raised their dividends every year for at least 10 consecutive years.
It's not an easy accomplishment, as a company has to consistently grow its cash flow and make sure that it's not paying out too much in dividends every year so that the dividend doesn't become unaffordable if cash flow hits a snag.
Phillips 66 (NYSE: PSX) is an energy and chemicals supplier that traces its origins back to 1875.
The company pays out a $0.97 per share quarterly dividend, which comes out to a 4.1% annual yield. It has raised its dividend for 10 years in a row.
Cash flow saw a dramatic drop in 2020. Can the company still afford to pay shareholders the current $0.97 per share?
Let's take a look.
Phillips 66 has done a good job generating cash flow, except for in 2020, which isn't surprising because that's when oil prices fell off a cliff, even hitting negative numbers in April of that year.
That year, the company did not generate any free cash flow. In fact, it used more than $800 million to operate its business.
But it came roaring back in 2021 with $4.2 billion and is expected to generate $6.8 billion this year.
Phillips 66 keeps its payout ratio low. That's how it was able to maintain the dividend even in 2020 when it used cash instead of creating cash flow.
Last year, the company's payout ratio was just 38%. This year, it's expected to fall to 27%, despite the company paying out more in dividends.
The payout ratio is the percentage of cash flow (or earnings) that is paid out in dividends. I like to see a payout ratio of 75% or lower. So a 27% payout ratio means the company can raise the dividend in a big way. And it certainly doesn't have to consider a cut.
Phillips 66 began paying a dividend in 2012, and it has increased every year.
Considering its ultra-low payout ratio, growing free cash flow and decade long dividend-raising history, the likelihood of a dividend cut in the near future is extremely low.

Dividend Safety Rating: A
---
More By This Author:
ENB: Is This 7.4% Yielder As Safe As It Was Last Year?
How To Buy Top Stocks In 2022
NRP: A 7% Yield That's Safer Than It Looks
Disclaimer: Nothing published by Wealthy Retirement should be considered personalized investment advice. Although our employees may answer your general customer service questions, they are not ...
more