Preferred Stocks: Higher Yields, Safer Dividends
Before the coronavirus pandemic and resulting financial crisis, I was lukewarm about preferred stocks. For my Dividend Hunter service, I felt that high-yield common shares provided all the opportunity needed to build an attractive income stream. The pandemic-triggered stock market crash and numerous dividend reductions and suspensions pushed me to reevaluate my thoughts about individual preferred stocks.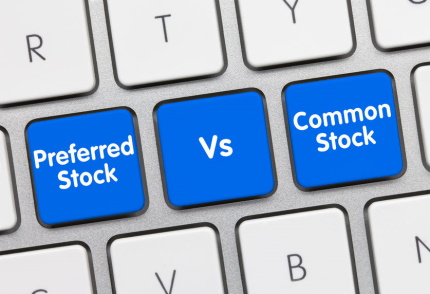 Before the crash, my recommended preferred investments consisted of a couple of preferred stock ETFs. However, when the economic shutdowns forced REITs and other high yield companies to slash common stock dividends, I realized the benefits of owning individual preferred stocks in an income-focused investment portfolio.
For me, the turning point occurred when hotel REIT RLJ Lodging Trust (RLJ) slashed its quarterly dividend to $0.01 per share, down from the $0.33 paid for the last five years. While RLJ was not alone amongst hotel REITs in slashing its dividends, the one-cent common dividend reminded me to consider the merits of preferred stocks.
Preferred stocks are so named because they have the preference over common shares for dividend payments. Put another way; a company cannot suspend paying preferred stock dividends if it wants to pay dividends on the common shares. When I saw that RLJ was paying a penny instead of suspending the dividend, I asked myself: "Does this company have preferred shares?" And yes, it does.
I first recommended the RLJ Lodging Trust Preferred A (RLJ.PA) shares in late March. At that time, the RLJ preferreds traded for $16.50, with a 12% yield. The shares now trade for $26, and my subscribers have done very well.

However, other features of preferreds mean that even after share prices have recovered, there are still compelling reasons to buy and own individual preferreds. Most preferred stocks have a $25.00 par value and a dividend coupon rate based on the par value—for example, RLJ.PA pays $0.4875 per share quarterly, for a 7.8% coupon rate.
Disclaimer: The information contained in this article is neither an offer nor a recommendation to buy or sell any security, options on equities, or cryptocurrency. Investors Alley Corp. and its ...
more