PagerDuty Could Get Sacked When Lockup Expires
When the IPO lockup period ends for PagerDuty (PD) on October 8th, its pre-IPO shareholders and company insiders will have the opportunity to sell large blocks of currently-restricted stock. Currently, more than 64 million shares of PD are subject to the IPO lockup. The number of currently-restricted shares dwarfs the 9.07 million shares offered in the IPO.
(Click on image to enlarge)

(Source: S-1/A)
We expect that PD's pre-IPO shareholders and company insiders will be eager to cash in on some of their gains. PD has a return of 22% from IPO. Any significant sales could flood the secondary market and cause a sharp, short-term decline in share price. Aggressive, risk-tolerant investors should consider shorting shares of PD ahead of the IPO lockup expiration.
Note: PagerDuty shares may be hard to borrow and difficult to short. We suggest that experienced investors consider other opportunities for short exposure such as options.
Business Overview: Provider of Incident Management Technology
PagerDuty provides incident management technology through its proprietary electronic platform. They offer 24/7 digital services that identify potential issues and opportunities using real-time data. The company began by offering automation of on-call rotations and grew into the current platform that enables companies of all sizes manage their digital operations more efficiently.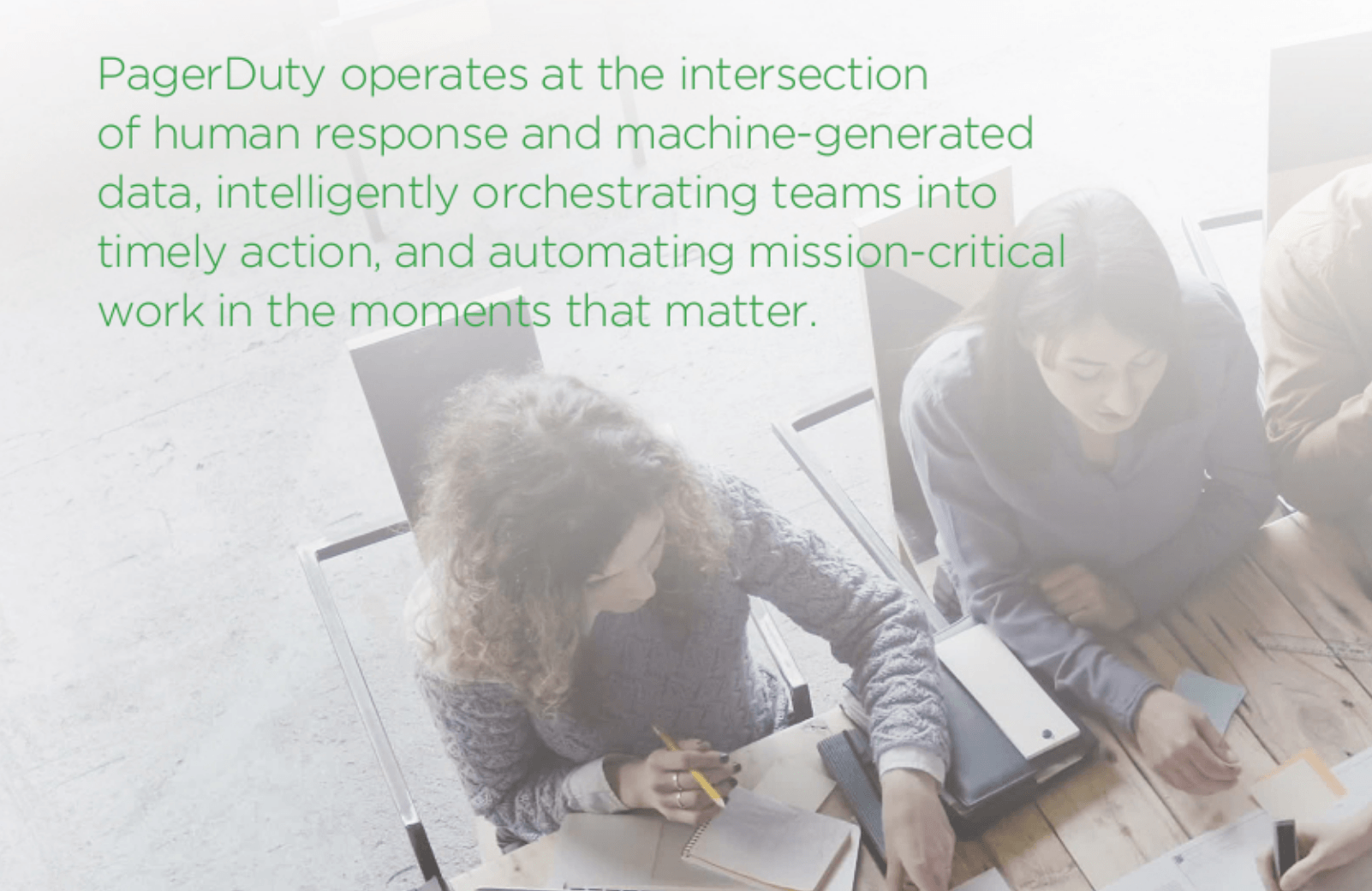 (Source: S-1/A)
The company has more than 300 integrations that allow them to gather and analyze data from many popular technologies including Slack, Salesforce, ServiceNow, Atlassian, Splunk, New Relic, HashiCorp, AWS, and Datadog. Their services include end-to-end digital operations such as gathering digital data, analyzing that data, identifying threats and opportunities, responding to and engaging teams, and learning from actions. In addition, PagerDuty offers a modern incident response, event intelligence, analytics, business visibility, and on-call management.
Disclosure: I am/we are short PD.
Disclaimer: I wrote this article myself, and it expresses my own opinions. I am not receiving compensation for it. I have no business relationship with any ...
more