Notable Insider Buys Of The Past Week: AT&T, GoodRx, Opendoor Technologies, And More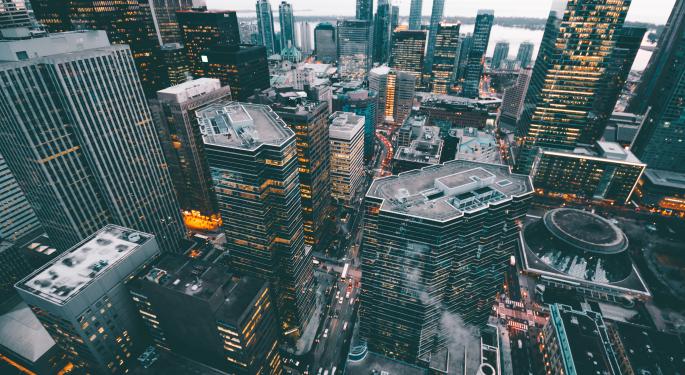 Insider buying can be an encouraging signal for potential investors, especially when markets are near all-time highs. A couple of chief executive officers and a president were among the insiders buying shares this past week. A leading telecom that just announced a major deal was among companies that saw notable insider buying.
Note that even though earnings reporting season is waning, some insiders are still prohibited from buying or selling shares. That said, here are some of the most noteworthy insider purchases that were reported in the past week.
A director at medical device maker Cutera, Inc. (CUTR) indirectly bought more than 664,800 shares, more than doubling his stake. The purchase price was $29.50 per share, and that cost him over $19.61 million. Note that the San Francisco-area company posted better-than-expected quarterly results in the prior week.
The purchase of over 220,900 more PennyMac Financial Services Inc (PFSI) shares by a director (and frequent buyer) for $59.94 to $60.95 per share totaled about $13.45 million. The latest buy raised that director's stake to more than 2.48 million shares. Note that the mortgage company's CEO also sold 30,000 shares last week.
A Goodrx Holdings Inc (GDRX) beneficial owner indirectly scooped up more than 393,800 of its shares last week. At prices ranging from $29.42 to $32.91 a share, the purchases totaled around $12.12 million. Note that this owner purchased shares of Qualtrics during the week, as well.
Darren Mercer, chief executive officer at MICT Inc (MICT) received 6 million shares last week. At $1.41 per share, that added up to $8.46 million. Shares ended last week trading at $1.81 apiece. Note that this fintech company is expected to post quarterly results on Monday, May 24.
Qualtrics International Inc (XM) had a 10% owner add more than 23,000 shares to its stake in the past week. Along with more than 194,500 shares it indirectly bought in the previous week, that added up to almost $6.75 million. Those shares cost between $29.36 and $32.60 apiece. Note that this owner purchased shares of GoodRx during the week as well, and that the stock caught a big upgrade last week, too.
Disclosure: At the time of this writing, the author had no position in the mentioned equities.
© 2021 Benzinga.com. Benzinga does not provide investment advice. All rights ...
more