Notable Insider Buys Of The Last Week: Bumble, Coty, Peloton Interactive, And More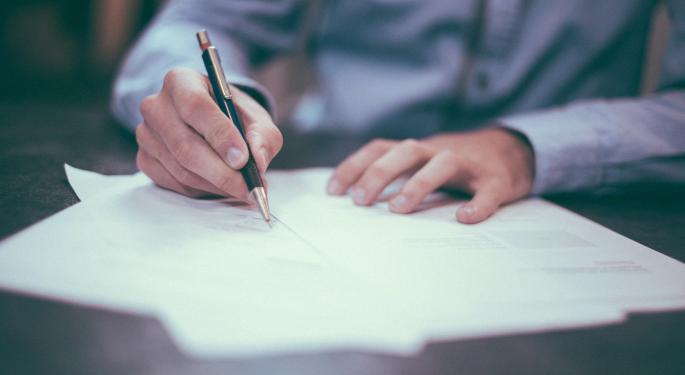 Insider buying can be an encouraging signal for potential investors, especially when markets are uncertain or near all-time highs. Some return buyers were among the insiders acquiring shares this last week. A beauty products company and an online dating outfit were among the firms that saw notable insider buying.
Note that with the earnings reporting season all but over, insiders are no longer prohibited from buying or selling shares. The following are some of the most noteworthy insider purchases that were reported in the past week.
A 10% owner of crafting machine maker Cricut Inc (CRCT) indirectly bought 467,000 shares last week. At prices ranging from $27.40 to $31.88 per share, that cost that owner more than $13.7 million. Note that the same owner purchased less than 17,000 shares in the previous week as well.
The purchase of over 200,700 PennyMac Financial Services Inc (PFSI) shares by a director (and frequent buyer) for $61.22 to $63.10 per share totaled almost $12.53 million. The latest buys raised that director's stake to more than 2.78 million shares. The director added nearly 221,000 shares in the prior week.
An officer and a director at Selecta Biosciences Inc (SELB) acquired a combined 1.93 million or so shares. At $3.19 to $4.15 per share, that added up to almost $7.2 million. These buys helped lift the stock last week, and it ended Friday trading at $4.34 per share.
Peloton Interactive Inc (PTON) saw a pair of beneficial owners scoop up almost 55,900 shares in the past week. That added up to around $5.53 million altogether at share prices between $98.37 and $99.75 each. Note that options traders had high expectations for the stock last week.
Midweek, a Bumble Inc (BMBL) director bought 117,500 shares at between $41.27 and $44.10 apiece. That cost the director about $5.03 million. An officer purchased 200 shares of this online dating company's stock in the previous week as well. The shares closed the week at $47.72 a share.
Disclosure: At the time of this writing, the author had no position in the mentioned equities.
© 2021 Benzinga.com. Benzinga does not provide investment advice. All rights ...
more