Natural Gas Market Analysis In The Aftermath Of The EIA Data
The U.S. Energy Department's weekly inventory release showed a higher-than-expected increase in natural gas supplies. Despite the bearish numbers, the prospect of more weather-related consumption and strong liquefied natural gas ("LNG") feedgas deliveries meant that the U.S. benchmark eked out a small gain last week.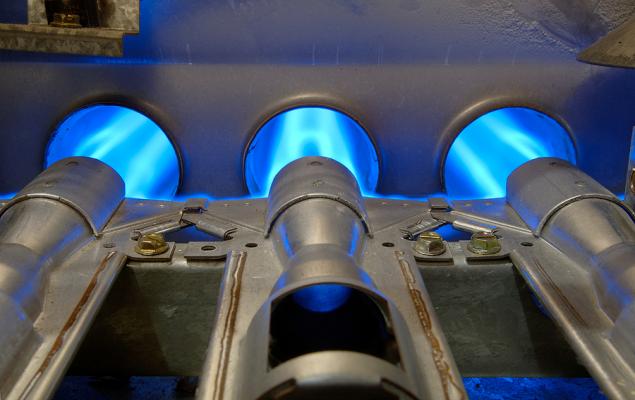 Let us see what the natural gas situation looks like after the U.S. Energy Department's latest weekly inventory release:
EIA Reports a Build Larger Than Market Expectations
Stockpiles held in underground storage in the lower 48 states rose by 115 billion cubic feet (Bcf) for the week ended May 21 compared to the guidance of a 107 Bcf addition per the analysts surveyed by S&P Global Platts. Moreover, the increase was above last year's addition of 105 Bcf for the same corresponding week and the five-year (2016-2020) average net build of 91 Bcf.
The latest injection puts total natural gas stocks at 2,215 billion cubic feet (Bcf), which is 381 Bcf (14.7%) below the 2020 levels at this time and 63 Bcf (2.8%) lower than the five-year average.
Total supply of natural gas averaged 96.7 Bcf per day, edging up 0.4% on a weekly basis due to an increase in dry production.
Meanwhile, daily consumption rose 2.6% to 82.7 Bcf from 80.6 Bcf in the previous week, buoyed by higher power burn on the back of early summer heat.
Natural Gas Price Grinds Higher
Natural gas prices trended slightly upward last week despite the higher-than-expected inventory build. Futures for July delivery ended Friday at $2.99 per million British thermal units (MMBtu) on the New York Mercantile Exchange, rising a modest 0.2% from the previous week's closing. The marginal increase in the price of natural gas is the result of warmer weather predictions in the United States for the days ahead, which would translate into robust demand for the fuel.
Wrap-Up
As is the norm with natural gas, changes in temperature and weather forecasts can lead to price swings. The latest models are anticipating higher temperature-driven consumption, after which prices have gone up.
Disclaimer: Neither Zacks Investment Research, Inc. nor its Information Providers can guarantee the accuracy, completeness, timeliness, or correct sequencing of any of the Information on the Web ...
more