Moderna Analyst Takes On The Coronavirus Vaccine Developer's Pipeline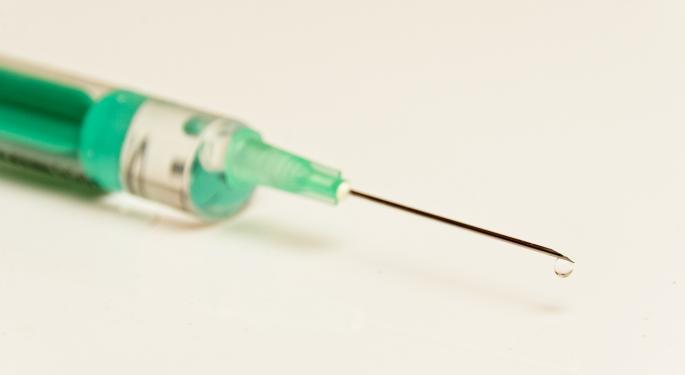 Coronavirus vaccine developer Moderna Inc MRNA held a virtual R&D event Thursday, showcasing its portfolio and key therapeutic areas.
The Moderna Analysts: Chardan analyst Geulah Livshits has a Buy rating on Moderna with a $95 price target.
SVB Leerink analyst Mani Foroohar maintained an Underperform rating and $41 price target.
Needham analyst Alan Carr reiterated a Buy rating and $94 price target.
Chardan's 5 Takeaways On Moderna: The news from Moderna's R&D day includes additional visibility on statistical assumptions, monitoring, and data analysis for the Phase 3 COVE study of the SARS-CoV-2 vaccine candidate mRNA-1273, Livshits said in a note.
To increase transparency, Moderna has made the trial protocol available online, the analyst said.
The first interim analysis of data from the study — at 53 coronavirus cases — is likely to be released in November, she said, citing the company.
The following are Chardan's key takeaways from the event:
The likelihood of the first interim analysis in the Phase 3 trial meeting primary efficacy criteria varies considerably based on vaccine efficacy, with a greater than 50% probability at 75% efficacy, Livshits said.
The results for the CMV vaccine mRNA-1647 in the Phase 2 trial seem better than in Phase 1 data vis-à-vis immunogenicity, tolerability, and a commercial (lyophilized) formulation, the analyst said.
Moderna sees opportunities for combination vaccines in older and younger populations, she said.
"Systemic mRNA re-dosing appears feasible from a safety standpoint and novel, iterative, trial designs may help select optimal dose levels and schedules."
Intratumoral delivery induces expression of the encoded proteins and appears to trigger immunological changes, though whether these translate to responses remains to be seen, according to Chardan.
© 2020 Benzinga.com. Benzinga does not provide investment advice. All rights reserved.