MAIN: Is This Popular 6% Yielder's Dividend Safe?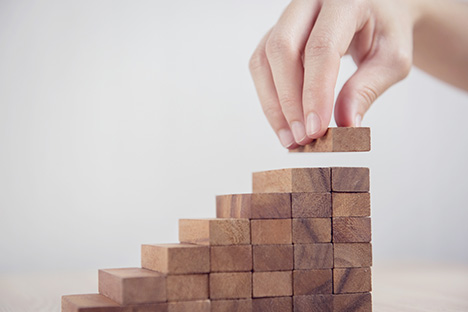 Main Street Capital (NYSE: MAIN) provides funds to businesses. It has $5.7 billion in capital under management in 184 investments.
Its portfolio consists of a wide variety of companies, including…
Houston Plating & Coatings, a provider of nickel plating and industrial coating services for the oil industry
HW Staffing Solutions, a Massachusetts-based temp staffing service for the light industrial, manufacturing, and distribution industries
IDX, a Eugene, Oregon-headquartered software company that creates technology for real estate professionals.
Main Street pays a monthly $0.215 per share dividend. It also occasionally pays a special dividend, as it did in March with an extra $0.075 per share.
For the sake of analyzing Main Street Capital's dividend safety, we will count only the regular dividend, not the special dividends.
Main Street Capital is a business development company (BDC), a type of organization that invests in small and midsized businesses. We look at net investment income to determine the dividend safety of BDCs.
Last year, net investment income jumped to $183 million from $138 million.
In 2021, management paid out $160 million in dividends for a payout ratio of 87%. For a regular corporation, that would be a little high, but I'm comfortable with BDCs paying up to 100% of their net investment income to shareholders.
This year, however, dividends paid are estimated to be $207 million. There's no consensus estimate for net investment income, but it would have to grow 13% to keep up with the expected dividends paid.
I'm a little concerned it won't be able to do that.
However, the fact that Main Street has never cut the dividend since it began paying one in 2007 gives me confidence. It actually raised the dividend in 2008 and 2009 during the Great Recession. In 2020, as the pandemic disrupted the economy, management kept the dividend at the same rate as in 2019. Then Main Street quickly raised the dividend again in early 2021.
The company's executive chairman, Vince Foster, helped co-found the company and was CEO from its initial public offering in 2007 up until 2018. The current CEO has been with Main Street Capital since 2002. So this is an experienced management team that has navigated the company through trying times before without ever reducing the dividend.
Really, the only thing giving me any pause about Main Street Capital's dividend safety is the possibility that net investment income may not cover the dividend this year. If that occurs, we'll have to reassess. But for now, the risk of a dividend cut is low.
Dividend Safety Rating: B
Disclaimer: Nothing published by Wealthy Retirement should be considered personalized investment advice. Although our employees may answer your general customer service questions, they are not ...
more