Looking At Lam Research Corp
Looking through the Monday (9/18/17) edition of the Investor's Business Daily "IBD50", I came across Lam Research (LRCX) that happened to be listed as #13 on the list of top 50 stocks as rated by the IBD. Lam Research closed at $172.99 on September 15, 2017, up $.41 or .24% on the day. I do not currently own any shares of LRCX but I may buy some in the future as I find this particular investment very attractive as I shall try to explain.
As I look through this list of stocks, I apply my own strategy of trying to identify stocks with strong growth characteristics without being, from my perspective, too overly priced.In fact even as a momentum investor, I am looking for good value, perhaps making me a GARP investor.
What exactly does Lam Research do?
According to the Yahoo Profile on LRCX, the company
"..designs, manufactures, markets, refurbishes, and services semiconductor processing equipment used in the fabrication of integrated circuits worldwide."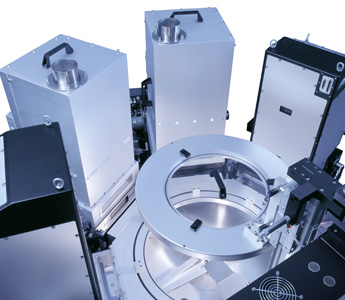 And the latest quarterly results?
On July 27, 2017, LRCX reported 4th quarter 2017 results. Earnings for the quarter came in at $3.11/share exceeding Zacks estimates of $3.02. Sequentially this was an 18.9% increase over the prior quarter and year-over-year this was a sharp 84.1% increase.
Revenues for the quarter were equally impressive, coming in at $2.34 billion exceeding estimates of $2.31 billion and this was an 8.9% sequential improvement and a 51.7% increase over the prior year.
The company also raised guidance for fiscal first quarter 2018 with a new earnings estimate of $3.25 (+/-12 cents) over the prior guidance, according to Zacks of $2.76/share.
I like to call this kind of quarterly report a "Trifecta" (with apologies to my horse racing fans) as the company came in with strong earnings as well as revenue and beat expectations and then went ahead and raised guidance.
And longer-term results?
Disclosure: I do not own any shares of this stock nor am I planning to purchase any in the immediate future.
Disclaimer: Please remember that I am an amateur investor, so please ...
more