EC

Looking Ahead: The Correction Will End When...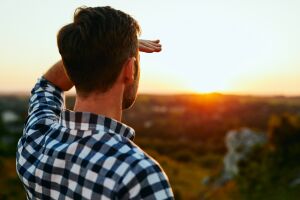 It is said that stock market corrections are only "normal and healthy" until you are in the middle of one. The problem is it can be tough to see the bright side of the macro picture when volatility begins spiking, prices start to crater (and then recover, and then crater again), and all kinds of scary arguments/narratives start to be made in the popular financial media.
From my seat, this is exactly what the stock market is going through right now - a corrective phase. Or call it a consolidation. Or, as I like to say, a sloppy period. A period in which the way forward starts to look a bit cloudy or perhaps even downright stormy.
Again, while this is just my opinion, traders appear to be looking for clarity on a number of issues right now. And until we get a better view, the road ahead might be a little bumpier than normal.
Probably the most important "issue" traders are dealing with here is the reality that growth is slowing. To be clear, this does not mean a recession is imminent. No, the issue here is we're seeing the RATE of growth slow.
As we've discussed a time or two, this was to be expected at some point. Remember, the explosive economic and earnings growth rates seen in recent quarters were artificially high - because the economy had been intentionally shut down, and then reopened on a dime. So, BAM, you got some eye-popping growth when things reopened and were juiced by all the stimulus from Washington.
So, with the stimulus now wearing off and the initial surge behind us, the question becomes, what does future economic growth look like? Will it be 4% as many Wall Street firms are projecting? And if so, for how long? Or will we return to the more pedestrian growth rates seen pre-COVID (I.E. Something in the 2-2.5% zone)?
Here's an example of my point. In mid-August, the Atlanta Fed's GDPNow (a real time estimate of GDP growth) for the 3rd Quarter was sitting comfortably above 6%. This meant that, at the time, GDP was growing at a 6% annual clip. Now fast-forward to early October, you know, after Delta put a big 'ol crimp in everyone's return-to-normal plans. As of October 6, the Nowcast had fallen to just 1.3%. Ouch.
The opinions and forecasts expressed herein are those of Mr. David Moenning and may not actually come to pass. Mr. Moenning's opinions and viewpoints regarding the future of the markets should ...
more