E

Johnson & Johnson: Dividend King To Hold In A Market Crash
The S&P 500 has more than doubled off its bottom, which was posted almost two years ago. Consequently, most stocks have become richly valued and thus many investors fear that there will be excessive downside risk whenever the next downturn shows up. The recent surge in inflation has only increased the anxiety of investors, as it may exert pressure on the valuation of stocks if it persists. In such tumultuous periods, investors should try to build a defensive portfolio, which will prove resilient even in a market crash. Johnson & Johnson (JNJ) is certainly an ideal Dividend King to hold in a market crash.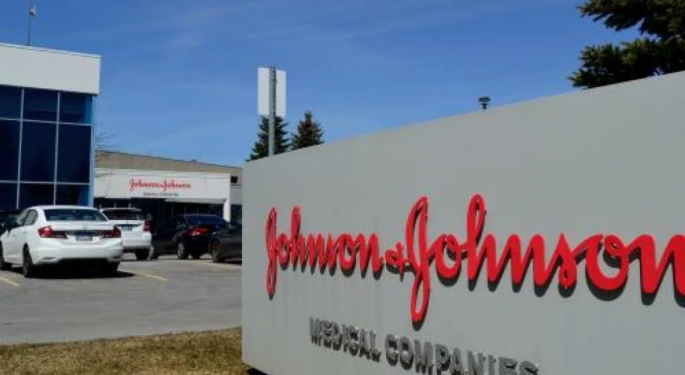 Photo: Open Grid Scheduler via Flickr
Johnson & Johnson has an exceptional dividend growth record, with 59 consecutive years of dividend growth. It is a popular company mostly for its consumer products but these products generate only 17% of its total sales. The pharmaceutical segment is by far the most profitable segment of the company, as it generates approximately half of the total revenues and 75% of the earnings of the company. Medical devices generate 34% of total revenues.
Johnson & Johnson has 28 brands/pharmaceutical platforms that generate more than $1 billion in annual revenues. The company is a leader in its markets, as it generates approximately 70% of its sales from the Nr 1 or Nr 2 market share position.
Moreover, Johnson & Johnson is the fifth-largest company in the U.S. and the eighth-largest company in the world in the total amount spent on Research & Development (R&D). Thanks to its exemplary R&D department, the company has an impressive growth record. Johnson & Johnson grew its adjusted operational earnings for 36 consecutive years until 2020 when the pandemic caused a benign 7% decrease in its earnings per share.
A 7% decrease in the earnings per share during one of the fiercest downturns in history is a testament to the resilience of the pharmaceutical giant to recessions. Even better, the company has emerged stronger from this crisis.
Disclaimer: Sure Dividend is published as an information service. It includes opinions as to buying, selling and holding various stocks and other securities. However, the publishers of Sure ...
more