Is Palantir Beginning To Deflate On The Stock Market? It's Fallen 18% So Far This Week
A black week on the stock market for Palantir Technologies Inc. (PLTR) The shares of the Big Data software and analysis company have accumulated a decline of just over 18% this week after closing the day yesterday with a fall of 12.31% in the New York Stock Exchange.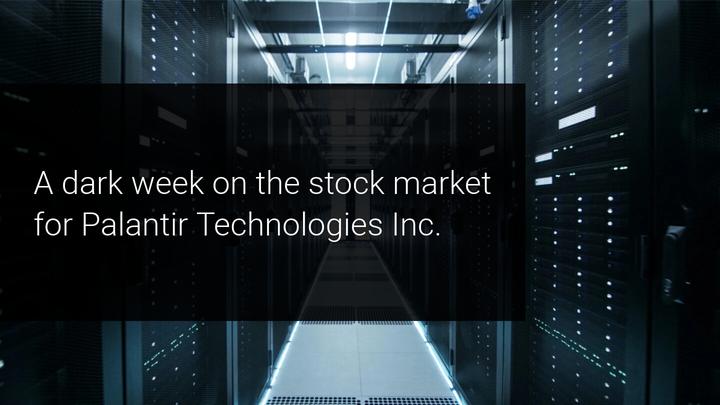 The main reason for the decline in Palantir's shares was a Morgan Stanley report in which it downgraded the company to underweight by estimating that its shares were trading at a "significant premium" relative to the rest of the industry. In addition, the analyst who signed the report pointed out that the future risk/reward ratio looks negative.
This analysis joins that of Citron Research, which called Palantir's listing "a casino" and stated that it's shorting with a target price of $20 compared to the current $22.51. For its part, George Soros' fund has also indicated that it is selling shares in the company.
Palantir debuted on the stock market on September 30, and since then it has risen like foam: it has appreciated 144%. Despite the bad news of the week, at the pre-market opening its shares rose more than 5%.
(Click on image to enlarge)
Source: Admiral Markets MetaTrader 5. Palantir daily chart. Data range: from September 30, 2020, to December 3, 2020. Prepared on December 3, 2020, at 10:40 a.m. Keep in mind that past returns do not guarantee future returns.
Additionally, Palantir has assured that the coronavirus pandemic is opening new opportunities for the company as it is winning government contracts to help in data processing both in clinical data and in the future distribution of vaccines.
Disclaimer: The given data provides additional information regarding all analysis, estimates, prognosis, forecasts or other similar assessments or information (hereinafter "Analysis") ...
more