Is GE Stock A Buy After A $24 Billion Cash Injection?
We see General Electric Co. (NYSE: GE) gaining some attention in recent weeks. GE entered into a $30 billion agreement with AerCap Holdings N.V. (NYSE: AER) to sell 54% of its aircraft leasing business.
In addition to 46% of the stock of AerCap, GE walks away with $24 billion in cash and about $1 billion in debt securities from AerCap.
The cash infusion is pushing many investors to ask whether they should buy GE stock.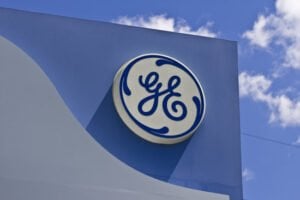 Although GE will take stock in the deal, most observers do not think it will be a long-term owner. The lock-up agreement allows it to sell some of the stock after nine months. After 15 months, GE can sell all of its AerCap shares if it wants to.
GE needs the cash to pay down debt, so it very well may.
At the end of 2020, General Electric had a little over $100 billion in debt on the book. When the airline leasing deal is complete, that number will be down to about $70 billion. The goal is to have that number down to about $45 billion by 2023.
CEO Larry Culp has done a fantastic job of restructuring this company since he took over in 2018. It has sold off some divisions, including biopharma, reducing its stake in Baker Hughes and completely selling out of Westinghouse Air Brake Technologies Corp. (NYSE: WAB).
The cash has been used to pay down debt aggressively.
This path to profitability could make GE stock a buy. Let's see…
These Sectors Mean Profit Potential for GE
In addition to saving aggressively, General Electric plans to focus on its four core business units from now on.
GE Power builds power plants powered by gas or steam as well as nuclear plants. It also provides equipment and services that can make utilities and large industrial users of energy much more efficient and cost-effective.
The electrical grid needs significant repair and rework in the United States and many other parts of the world. Building power plants and increasing the end user's energy efficiency should help grow GE's business.
Disclaimer: Any performance results described herein are not based on actual trading of securities but are instead based on a hypothetical trading account which entered and exited the suggested ...
more