Is ATAI Stock A Buy After The IPO?
ATAI Life Sciences (Nasdaq: ATAI) will go public this week. And investors wanting to cash in on one of the hottest medicine and mental health trends need to pay attention to this stock.
The ATAI IPO will raise around $100 million that the company can add to its already sizeable cash on hand, about $97 billion as of the end of 2020.
ATAI stock could be the biggest psychedelic stock opportunity on the Nasdaq to date. This trend will continue to grow with further research into psychedelics for mental health treatment. Right now, it's just the beginning.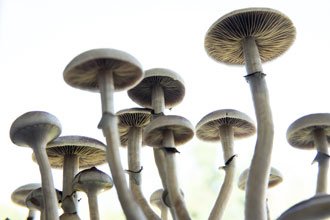 The state of Oregon legalized psylocibin in late 2020, and other states are expected to follow suit as more research emerges. States including Colorado, Michigan, California, Massachusetts, Iowa, Vermont, New York, and New Jersey have all made efforts to at least decriminalize it in the last five years.
The adoptions of medical psychedelics should follow a similar pattern to marijuana.
Cannabis legalization hit milestones last year as New Jersey, Arizona, South Dakota, Montana, and New York became the latest states to legalize marijuana in 2020. This represented a massive step toward mainstream adoption and federal legalization.
Since we expect roughly the same pattern from psychedelics, investors should be excited about ATAI stock as it goes public. Here's what you should know about this stock.
What Is ATAI?
ATAI is a Berlin-based biopharmaceutical company developing psychedelic drugs for the treatment of mental health conditions. It works to develop psilocybin, ketamine, DMT, and MDMA into treatments for various mental health conditions, including depression.
Currently, ATAI has 10 development programs and six enabling technologies in progress. Several of them could reach potential markets of over $1 billion in sales.
The company currently researches efforts into the use of psychedelic drugs to treat anxiety, depression, opioid addiction, brain injury, schizophrenia, and post-traumatic stress disorder (PTSD).
Disclaimer: Any performance results described herein are not based on actual trading of securities but are instead based on a hypothetical trading account which entered and exited the suggested ...
more