Hedge Funds Had Another Dismal Quarter: Goldman Explains Why
Earlier today we pointed out the big highlight from the latest Goldman hedge fund tracker for Q1 2021, which is that after years of being the undisputed king, Amazon was finally dethroned from atop its throne at the top of the Hedge Fund VIP list and replaced with fellow FAAMG stock Facebook.
(Click on image to enlarge)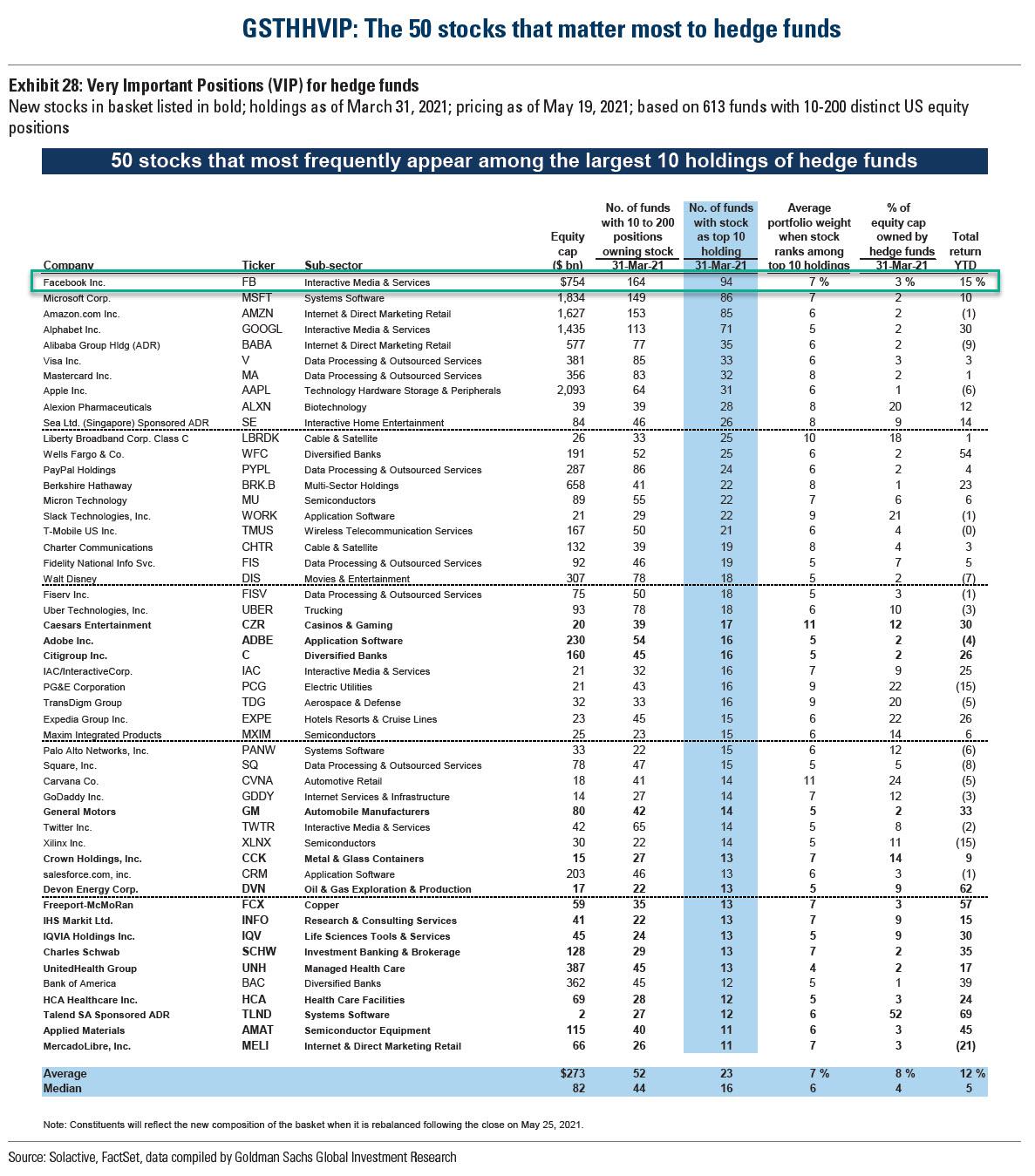 As noted earlier, despite the change at the top, the same five stocks still rank atop Goldman's list of the most popular long positions, however in a new order: FB, MSFT, AMZN, GOOGL, BABA. Of the hedge funds in the analysis, 27% own FB shares, and 57% of those own it as a top 10position. Of the 15 new VIPs, most are cyclicals, including C, GM, and FCX.
What are some of the other notable findings? Below we list what else caught Goldman's attention:
First, despite another strong start to the year, hedge fund performance was significantly challenged, again. Goldman's Hedge Fund Very Important Positions (HF VIP) basket of the most popular hedge fund long positions has lagged the S&P 500 by 11 pp (-6% vs. +5%) over the past 3 months, tied for its worst underperformance on record.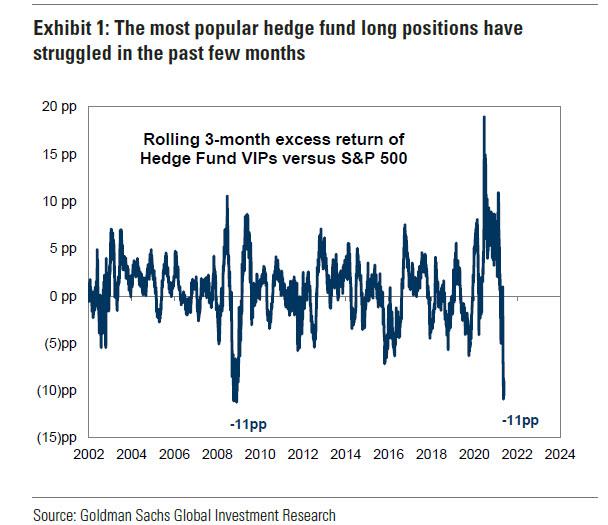 As we observed previously when we noted the biggest shorting of tech stocks by hedge funds in five years, hedge funds are rotating into Value. The latest positioning filings show that hedge funds rotated sharply away from Growth and into Value in early 2021, reducing their factor tilt to Growth to below the 20-year average, matching 3Q 2018 as the lowest in five years. Even so, they still remain tilted toward Growth on net. And the shift away from Growth has been pronounced among extremely high-growth, high-multiple stocks, while funds generally increased their allocation towards mega-cap 'FAAMG' stocks during the quarter.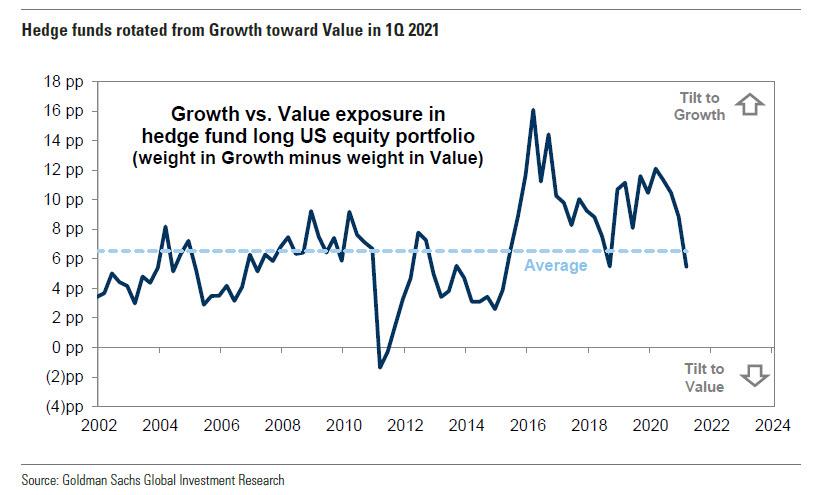 In addition to the shift in sector-neutral factor exposures, hedge fund sector positions also indicate a rotation from Growth to Value. Funds rotated away from Info Tech, Comm Services, and Consumer Discretionary in 1Q and added to positions in lower-valuation, cyclical sectors including Energy and Materials.
Disclosure: Copyright ©2009-2021 ZeroHedge.com/ABC Media, LTD; All Rights Reserved. Zero Hedge is intended for Mature Audiences. Familiarize yourself with our legal and use policies ...
more