Halliburton Company Warning: Q1 EPS Will Miss Consensus View By Wide Margin
Written by StockNews.com
Halliburton Company (NYSE: HAL) warned on Friday [Mar 24, 2017 | 10:40am] that its first quarter profit would miss Wall Street expectations, as it spends more to address rising U.S. shale demand, and experiences a slowdown in its international markets.
The Houston-based company said it expects Q1 earnings per share (EPS) to be in low-single digits. CEO David Lesar delivered the new via a Friday morning conference call.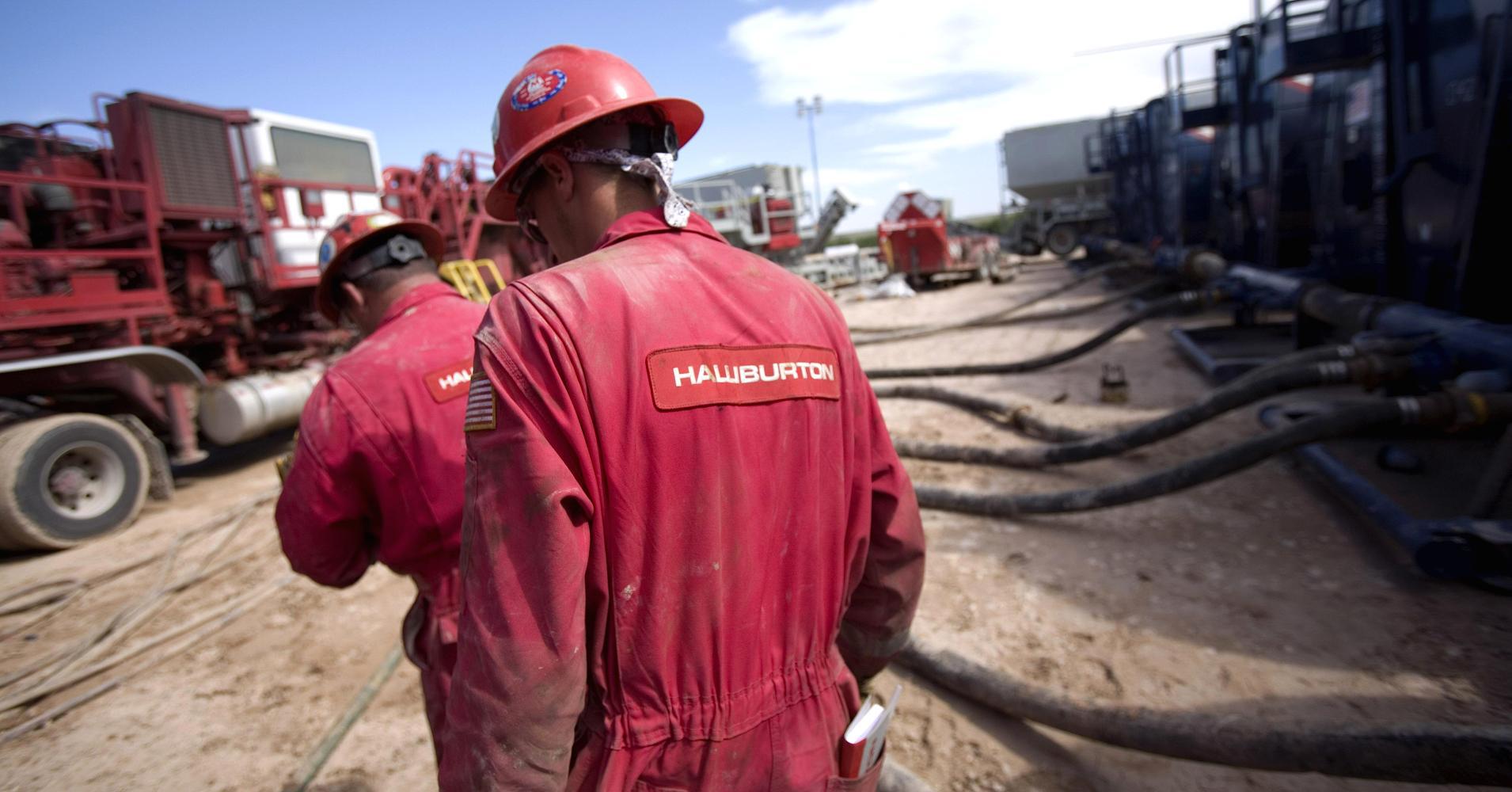 On average, Wall Street analysts are looking for Q1 EPS of 13 cents, so HAL's results will miss the consensus view by a wide margin.
As Reuters notes, the lower profit is due mainly to higher spending amid a major uptick in U.S. shale fields:
The rise in costs is essentially because of the company's move to reactivate more equipment and expand its headcount, in response to increased activity in shale fields across the United States.

"By doubling this rate of activation and accelerating it to the front half of the year, we are in effect front loading much of the hit to income at the beginning of the year," Lesar said.
Meanwhile, Lesar also noted that international oil and gas markets remain very soft. HAL doesn't expect much, if any, improvement in foreign markets until the second of 2017.
Halliburton is one of the world's largest oilfield services providers, conducting business in over 70 countries around the world. While many markets have been majorly hampered by persistently low oil prices, the U.S. shale market has swelled amid recent technological advances that make extracting crude from shale deposits much easier and cheaper.
Halliburton shares were trading at $50.03 per share on Friday morning, up $0.32 (+0.64%). Year-to-date, HAL has declined -7.19%, versus a 4.98% rise in the benchmark S&P 500 index during the same period.
HAL currently has a StockNews.com POWR Rating of C (Neutral), and is ranked #11 of 50 stocks in the Energy – Services category.
This article may have been edited ([ ]), abridged (...) and reformatted (structure, title/subtitles, font) by the editorial team of munKNEE.com (Your Key to Making Money!) to provide a ...
more