Green Plains Inc Sinks Into The Red.. And Maybe The Black
These are dark days for the ethanol industry. It's very much a different story from 2013-2015, when Green Plains (Nasdaq:GPRE) was a great investment, and one of my biggest wins. It went from $4-$48 in two years, and I caught the run from $9-$30.
Ethanol is gasoline made from corn, and it gets very profitable when corn prices (input costs) go down and oil prices (output prices) go up–which is exactly what happened in 2013-2014.
But I stopped following it a couple years ago, as its ethanol margins were always the worst of the major ethanol producers– Valero, Archer Daniels, Pacific Ethanol. And its accounting made it too opaque to model.
Back in the good ole' days ethanol margins hit $2 per gallon (February 2014). But now ethanol margins are horrible. Inventories are high. Regulations have been a headwind.
On January 28th margins hit their lowest point in history.
They've recovered some since then but are still negative.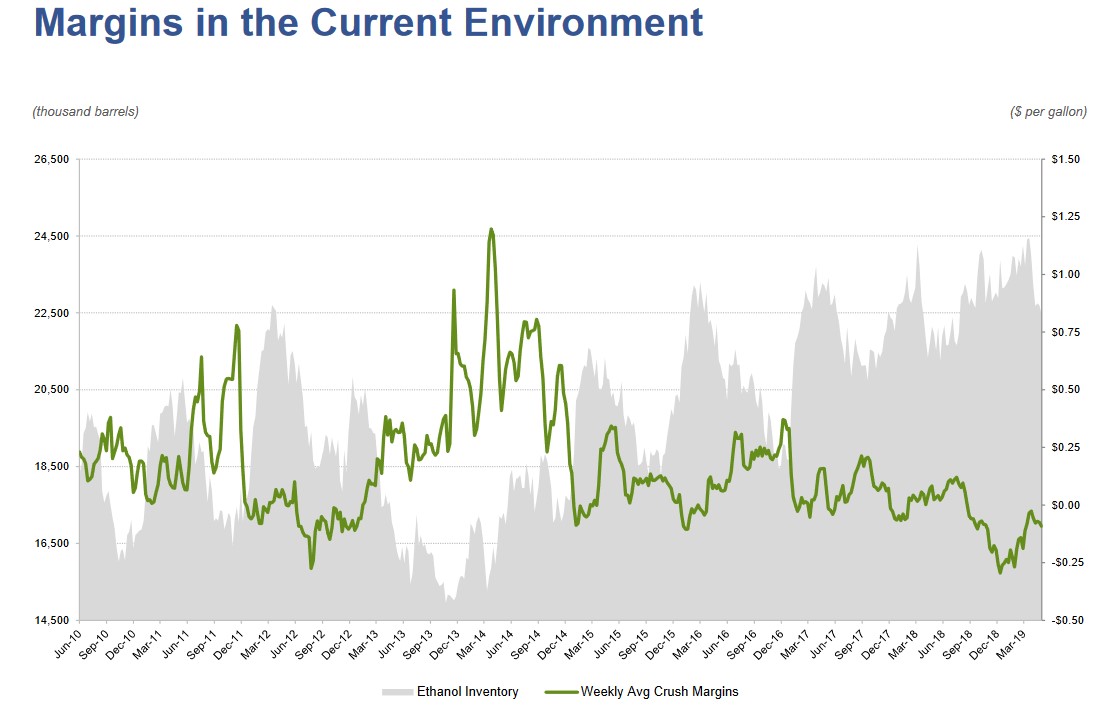 Yet negative margins don't seem to be resolving the glut. Inventories remain near all-time highs.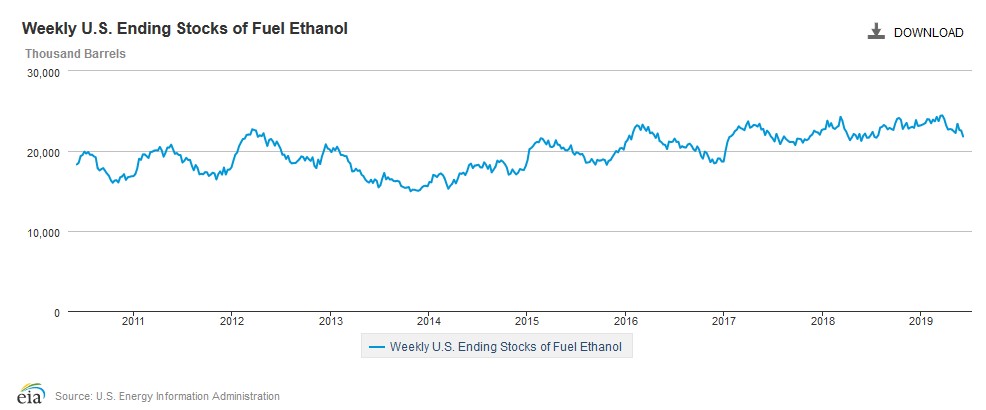 This environment has Green Plains, the fourth largest ethanol producer in the United States, launching a fire sale.
Green Plains sold three ethanol plants in November last year for $319 million. These plants (Lakota, IA, Bluffton, IN and Riga, MI) were three of their most efficient assets.
That's been the theme – sell what you can. Not a surprise for a company under distress. Analysts at Craig Hallum estimated the three ethanol plants would have generated $15-$20m million of EBITDA in 2019.
Also in November, Green Plains sold their Fleischmann's Vinegar business to Kerry Group for $353 million. Fleischmann's Vinegar was generating around $40 million EBITDA.
The asset sales are raising much needed cash, but they aren't doing much for the income statement. Consider the dispositions in this context: Green Plains had only $80 million of EBITDA in all of 2018. The first quarter continued the trend – weakness. A net loss of $1.09 per share on negative EBITDA. More troubling was that the cash outflow from operations was $25 million.
Disclaimer: Under no circumstances should any material in this site be construed as an ...
more