Grab These 4 Stocks From Promising Computer Networking Industry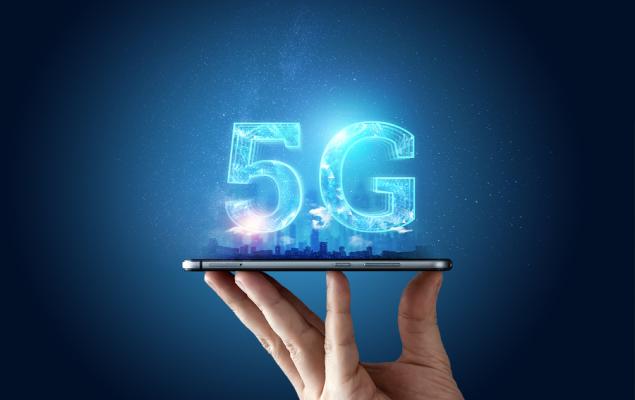 mage: Bigstock
Increasing focus on network security, cloud computing, big data, and cloud storage is expected to drive the Zacks Computer - Networking industry participants' prospects.
Further, rapid deployment of 5G networking is aiding the proliferation of Internet of Things (IoT), Advanced Driver Assistance Systems (ADAS), Augmented Reality/Virtual Reality (AR/VR) devices, and 5G smartphones, which necessitates a future of robust networking infrastructure.
This has bolstered the demand for networking products, which favors the prospects of prominent industry players including NETGEAR (NTGR - Free Report), Lantronix (LTRX - Free Report), Extreme Networks (EXTR - Free Report), and Digi International (DGII - Free Report).
Thereby, the outlook for the Zacks Computer – Networking industry appears encouraging at the moment. Nevertheless, slowdown in IT spending and broader macroeconomic weakness due to the coronavirus crisis are likely to act as dampeners.
Industry Description
The Zacks Computer - Networking industry comprises companies that provide networking and Internet-connected products, including wireless (WiFi and LTE), Ethernet, and powerline, with a focus on reliability and ease-of-use.
Some of the industry players also provide business, and mission-critical IoT solutions and network security services to help customers create next-generation connected products with high levels of security, reliability, and performance.
Moreover, increased focus on development of IoT sensors, drones, and wearables, amid growing demand for cloud computing-based contact tracing applications, is driving the industry.
4 Trends Shaping the Future of the Computer – Networking Industry
Accelerated Deployment of 5G to Boost Growth Prospects: Coronavirus crisis-induced work-from-home and stay-at-home trends have triggered demand for network-intensive applications like video conferencing and cloud services. This is anticipated to accelerate 5G deployment through 2021. The impending 5G boom is likely to propel the industry to newer heights. The success of 5G technology hinges on substantial investments to upgrade infrastructure in the core fiber backhaul network to support growth in data services. Growing efforts to develop smart connected homes, hospitals, factories, buildings and cities, and self-driving vehicles bode well for the industry players. We believe prominent industry players, including Cisco Systems (CSCO - Free Report), NETGEAR, Infinera Corporation (INFN - Free Report) and Extreme Networks are well-poised to gain from this demand. In fact, the industry players are making significant investments in LTE, broadband, and fiber in order to provide additional capacity and improve Internet and wireless networks. These initiatives hold promise.
Disclaimer: Neither Zacks Investment Research, Inc. nor its Information Providers can guarantee the accuracy, completeness, timeliness, or correct sequencing of any of the Information on the Web ...
more