Gold Review - Tuesday, December 24
Hello and welcome back to Chartfreak. While we have traded a variety of trade setups, like AMD, MU, ENPH, VSLR, and other stocks like it in the General Markets, but we have also been watching the Precious Metals Sector very closely. Why? Well, we caught the lows in May and rode many Miners higher into September. Some stocks like EGO, SBGL, HMY, DRD, etc doubled and tripled. After a strong rally, you often get a top and a consolidation period, so we exited leverage in August and sold many Miners in September, anticipating a consolidation period and then another strong run higher. Some individual Miners are still running nicely, like SBGL, SVM, HL, CDE, etc, so we continued to trade those, but we have been watching the correction in GDX, GDXJ, SILJ, etc closely, and I wanted to share what I am seeing now.
On Monday Gold pushed a bit higher and it has closed above the 50 sma. On what would normally be a light volume week of holiday trading, GDX pushed away from the 50 sma with decent volume. We now wonder: "Is Gold about to rocket higher?" As mentioned, we have been anticipating that possibility for weeks as the sector churns sideways. The Bullish action in Miners on Monday seems to indicate that it is time to go higher and that this consolidation period will end soon.
Let's just take a look at some of the recent charts from past reports along with the current setups, and discuss further what we have been looking for.
GOLD – I pointed out the Big Picture chart in the weekend report and showed that the indicators that I use are bullish and during the 2008-2011 bull run, we had a similar set up that we are seeing form now. A dip to the red line was normal and acted as support.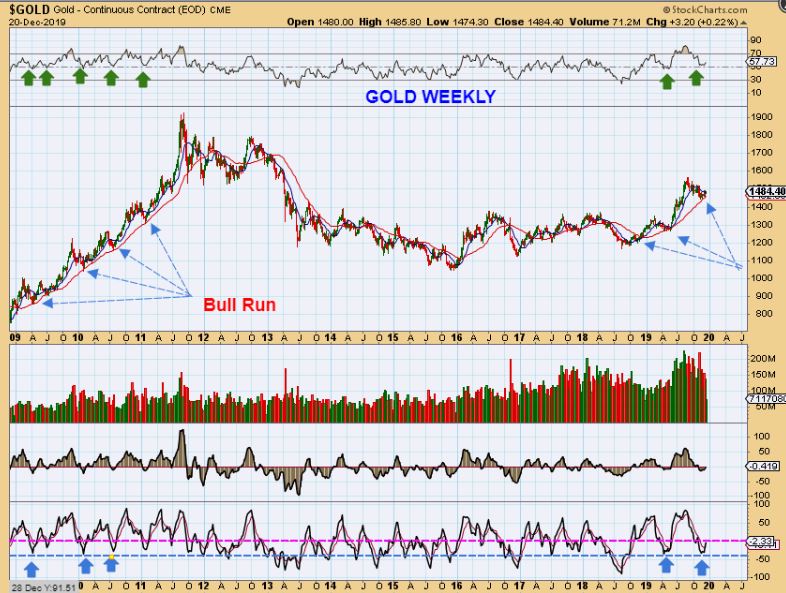 GOLD – I also posted last week that Gold's sideways chop could just be a normal crawl under the 50sma before a break out takes place. We saw that in May 2019, so we would Stay Frosty and continue to look for clues.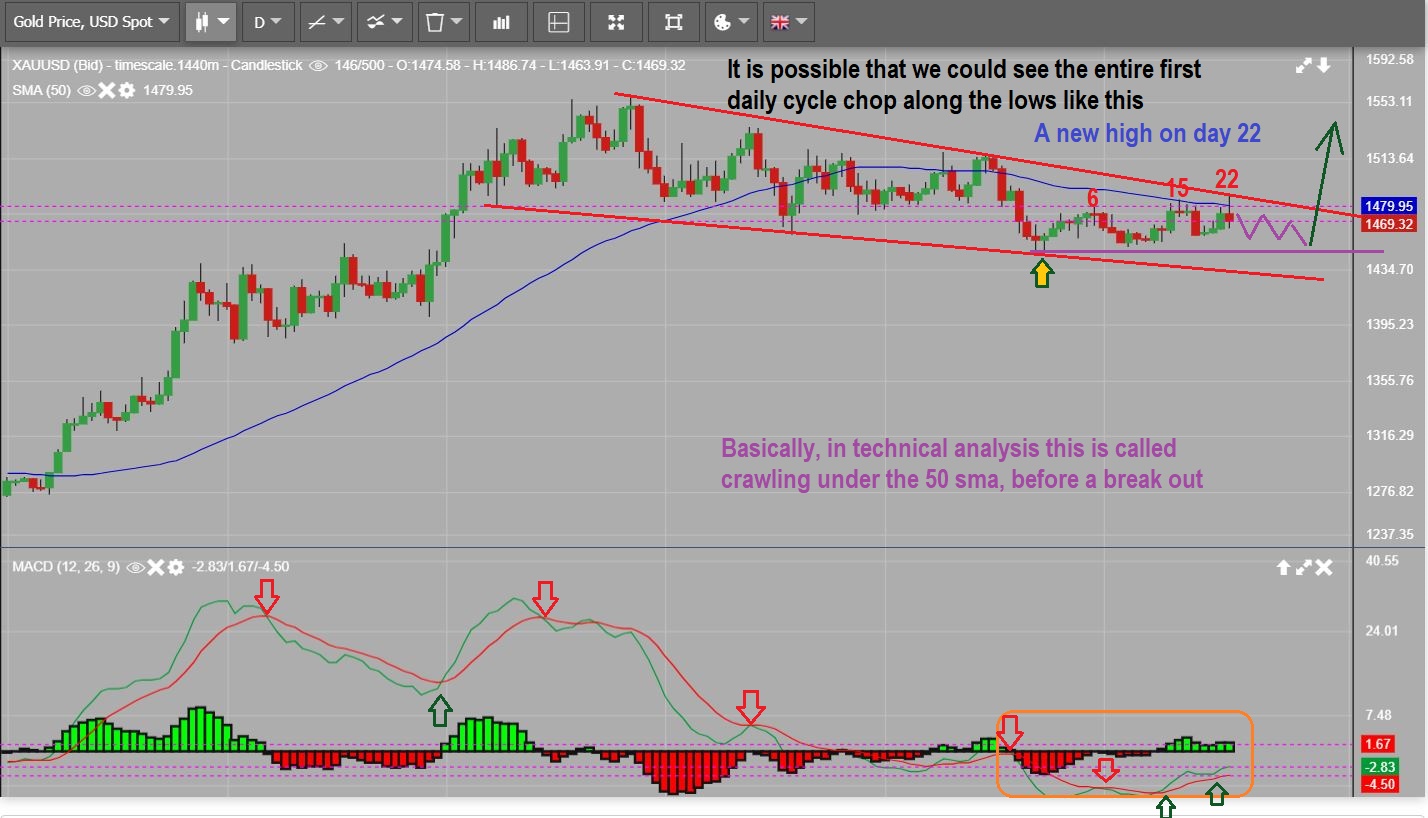 GOLD – Monday Gold popped and closed above the 50 sma & above that down trend line. This is a bullish development.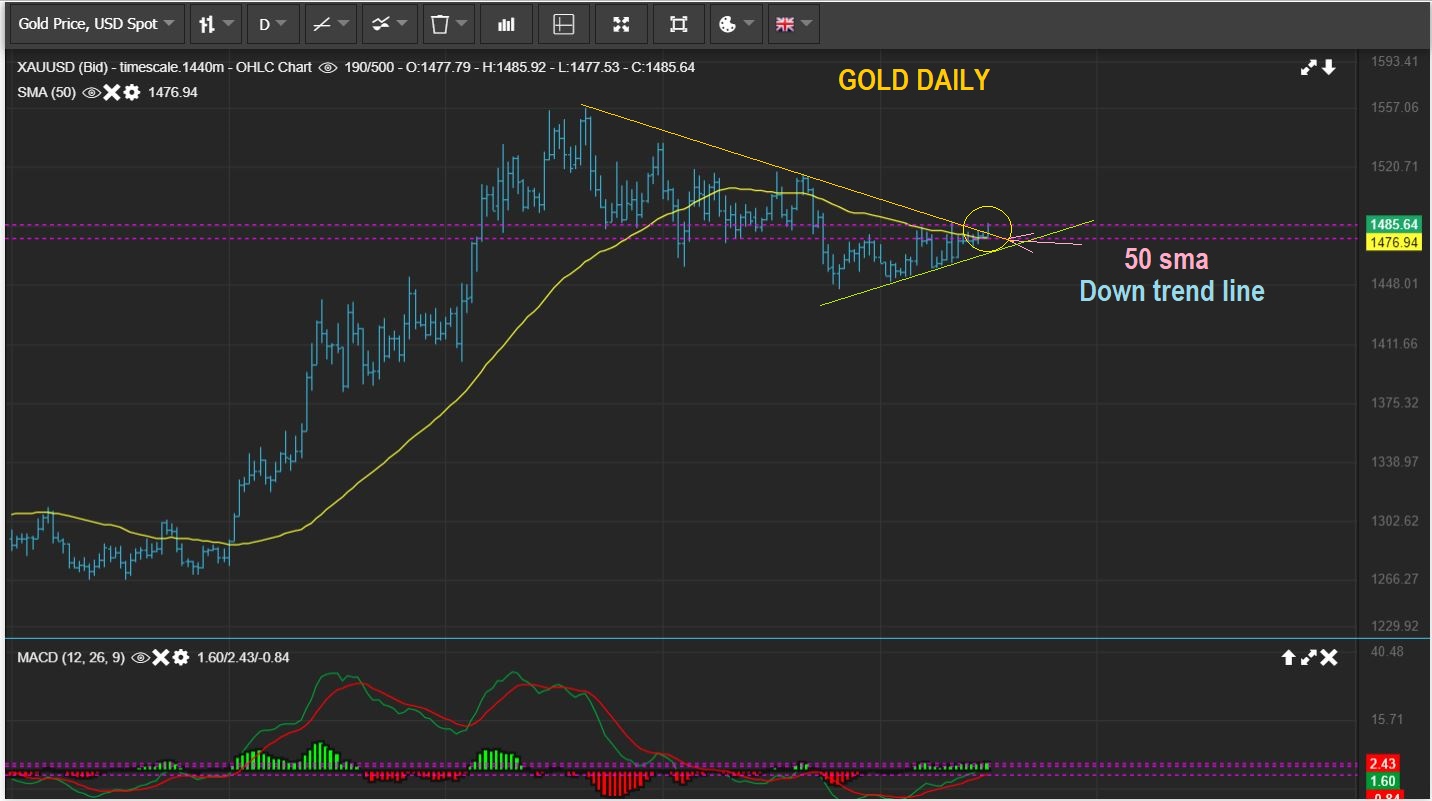 It is important to note that we could have a new high this week if Gold continues just a little higher. I have also mentioned that with triangle-like consolidations, Cycle counts become less important to me. These can break & run higher despite cycle count. With that thought, this could break higher & just run.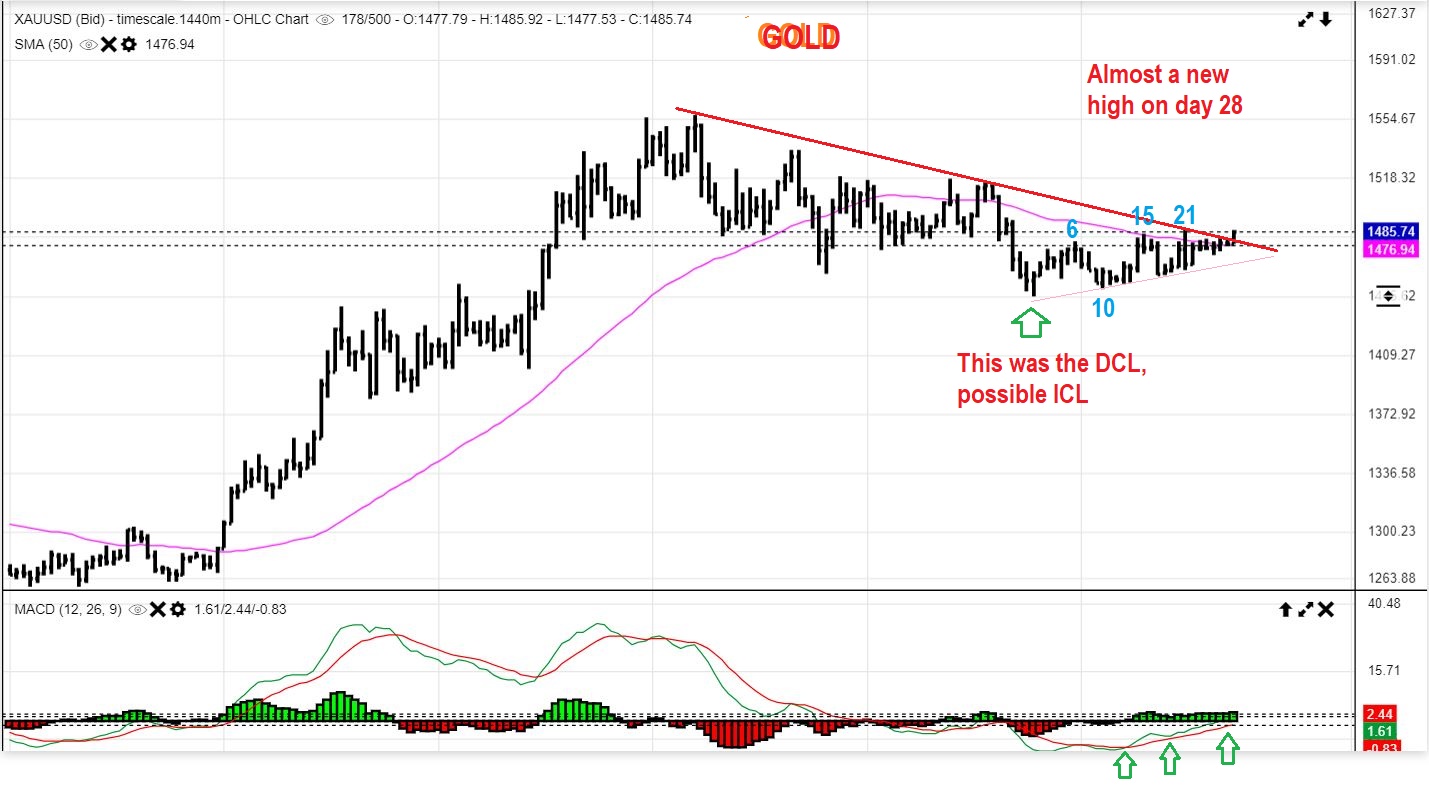 SILVER From 2 weeks ago – This was Silver rejected at the 34 sma & upper trend line over a week ago. I still considered this Bullish. Notice the DOJI CANDLE on day 3 and …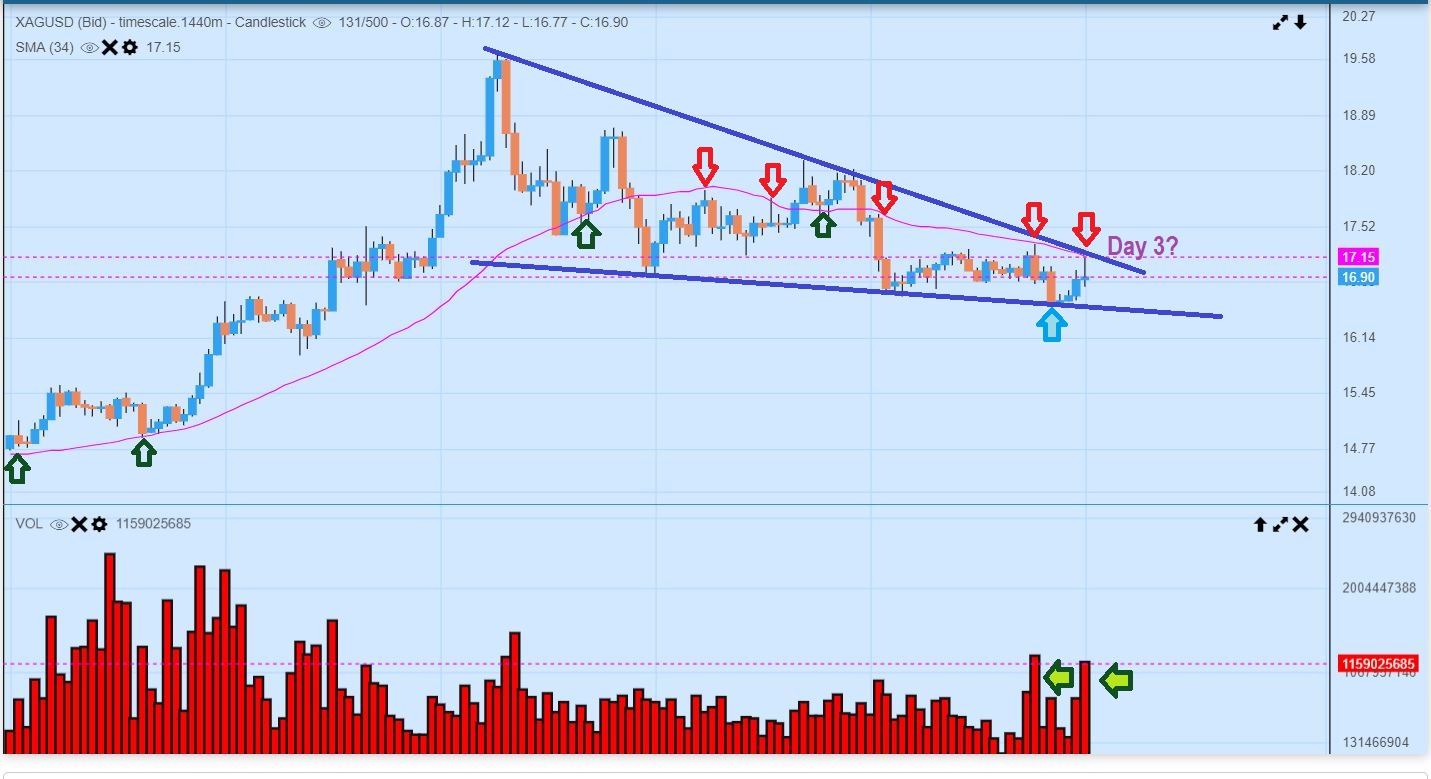 SILVER – You can see that DOJI CANDLE over a week ago here too. Price just moved sideways. Now we see SILVER has made good progress and broke out from that triangle or wedge consolidation convincingly Monday. Silver Miners are WAY AHEAD of this move. We have discussed and owned CDE, HL, SVM, PAAS, etc as they ran bullishly to new highs again and again.

SILVER DEC 13 – I posted this chart over a week ago on Dec 13 too, to point out that the short term wiggles can distract us from the Big Picture. This is a large bullish base and has the potential to run from $17 to $26ish. What will these Silver stocks that are already so bullish do then? 🙂
If you think that this type of technical analysis, cycle timing, and reporting could help you with your investing, why not give us a try?