GameStop's Power Surge: Will WallStreetBets Or The Short Sellers Come Out On Top?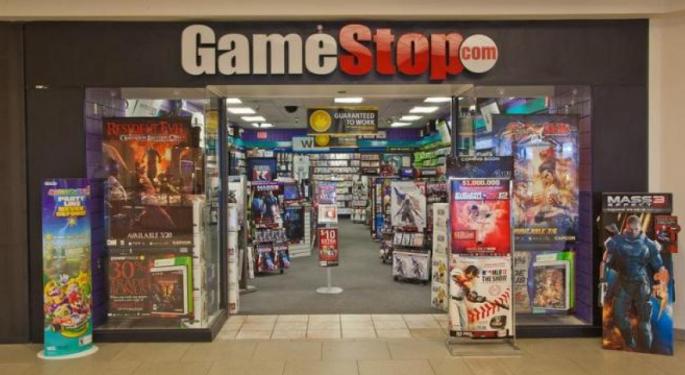 Photo via BentleyMall on Wikipedia.
GameStop Corp. GME shares soared another 40% on Friday to a new all-time high, and a spat between GameStop short-seller Citron Research and an army of speculative online GameStop traders appears to have gotten personal.
Left's Allegations: On Friday, Citron editor Andrew Left tweeted that he will no longer be publicly commenting on GameStop out of concern for his family.
"We will no longer be commenting on GameStop, not because we do not believe out investment thesis but rather the angry mob who owns this stock has spent the past 48 hours committing multiple crimes that I will be turning over to the FBI, SEC, and other government agencies," Left said in a tweet from Citron's new account. Left said he will be using the new account while Twitter investigates Citron's main account, which Left claims was hacked.
"This is not just name-calling and hacking but includes serious crimes such as harassment of minor children," Left said.
Left's Thesis: On Thursday, Left discussed his GameStop short position and $20 price target on Benzinga's ZingerNation Power Hour.
"People just want to buy the stock without even thinking about the business," Left said.
While he understands people's fanaticism surrounding Tesla, Inc. TSLA, Left said GameStop is completely different.
"For people that were fanatical about Tesla, I got that. It was a great product, changing the world," he said.
"But to have a mall-based retailer that's actually failing, doing poor, trading at all-time highs when it comes to valuation...If you believe they're going to hit their numbers, they're trading at next 12 months 42 times EBITDA, and normally it would trade at 4."
Prior to the pandemic, GameStop reported a 3% drop in revenue and a $673 million net loss in 2019. In the third quarter of 2020, the company reported an $18.8 million net loss and a 30.1% drop in revenue.