For Jazz Pharmaceuticals, Failure Is The New Winning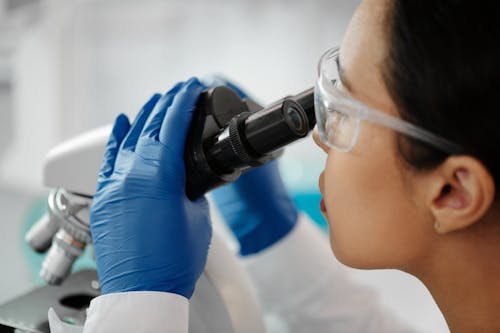 Image Source: Unsplash
In late June, Jazz Pharmaceuticals began to market a drug aimed at treating people whose metastatic small cell lung cancer has not responded to an initial round of chemotherapy.
The drug, lurbinectedin, was developed by Madrid-based PharmaMar S.A., which in December 2019 signed a licensing agreement with Jazz. This permitted Jazz to sell the drug in the United States under the brand name Zepzelca. (Lurbinectedin had failed a clinical trial for ovarian cancer in 2018.) Dublin-based Jazz, with its shares listed on the Nasdaq, has significant U.S. operations in Philadelphia and Palo Alto, California.
For U.S. oncologists who treat individuals with small cell lung cancer, lurbinectedin's arrival was a big deal. Dr. H. Jack West recalled his cautious optimism upon reading of lurbinectedin's initial clinical trial results last June, especially since few therapies existed for people with small cell lung cancer.
An associate clinical professor in medical oncology at City of Hope's department of medical oncology and therapeutics research in Duarte, California, West told the Foundation for Financial Journalism that lurbinectedin's "results in Phase II were [notable] because it was a decent-sized trial [of 105 people] and the drug seemed to have a measurable effect on a subset of patients."
The meager number of small cell cancer drugs in the development pipeline has led some oncologists to desperately embrace any treatment showing even modest promise, said West, who added that he has seen doctors "cheerleading" for pharmaceutical companies with products in trials and forgoing skepticism about existing treatments.
Despite the fact that Zepzelca was on the market for only six months of last year, it generated 4 percent of Jazz's 2020 revenue, or $90.4 million. Jazz's investors apparently loved the earnings boost from lurbinectedin sales; the company's market capitalization climbed by more than $1.7 billion.
But the Food and Drug Administration has permitted lurbinectedin's sale in the United States only under its accelerated approval program. The FDA required that PharmaMar conduct a confirmatory trial to prove the drug's clinical benefit before seeking full approval.
PharmaMar had initially proposed in December 2018 that Phase III of lurbinectedin's clinical trial serve as its confirmatory trial; the FDA granted this request in June 2020. (The FDA requests confirmatory trials only for accelerated approval program drugs.)
Yet by Dec. 3, Jazz and PharmaMar disclosed that lurbinectedin had failed to meet the primary endpoint of its clinical trial's Phase III: achieving improvement in the overall survival of participants. The medication did not succeed in proving its benefit to study participants over the standard of care offered by already approved treatments for small cell lung cancer.
The FDA, however, did not pull the drug off the market. This lack of a response is becoming commonplace: The agency has permitted many drugs in the accelerated approval program to remain commercially available after their Phase III clinical trial failures.
Tackling daunting hurdles
While many cancers are lethal, and cancer treatments are generally complex and expensive, small cell lung cancer poses a special challenge.
Named after the cancer cell's size and shape when viewed through a microscope, small cell lung cancer will cause about 13 percent of the 235,760 newly diagnosed cases of lung cancer in the United States this year, the American Society of Clinical Oncology has projected. Compared with the wealth of information known about other cancers, relatively little is understood about how small cell lung cancer metastasizes. The tumors typically develop in air passages around the windpipe — especially in older smokers — and rapidly spread to other organs. This happens so quickly that almost 70 percent of individuals with the disease have experienced metastasis by the time of their first diagnosis. Chemotherapy might later appear to have eradicated tumors, only to have them grow back.
Disclosure: Neither SIRF nor its employees, contractors, board members or advisors has any economic stake in what we report on, before or after the release of the investigation. No one sees or is ...
more