Expected Dividend Increases In March 2019
March is a great month. Spring training is starting, the weather is starting to warm up, it is the first large dividend paying month of the year, and it is one of the Diplomats' birthdays. From an investing stand point and dividend increase standpoint, 2019 has been an interesting one. Dividend growth has slowed compared to last year for many companies while the stock market continues to rally. Each day is an exciting new day in the marketplace. It is now time for the next installment of our monthly series summarizing the previous month's dividend increases and anticipating the dividend increases in the months to come. Here is our list of expected dividend increases in March!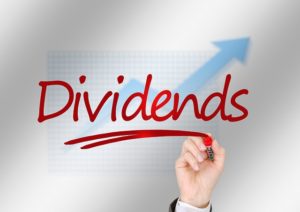 Actual Dividend Increases in February 2019
Before looking ahead, I always like to review the companies that announced a dividend increase in the previous month. It is a great way for me to see if the companies I highlighted in the previous month's article delivered and to even summarize companies that I did not, but should have, included in the article. ("Bonus" companies). Let's see the results!
Disclaimer: I do not recommend any decision to the reader or any user, please consult your own research. Thank you.