Expected Dividend Increases In February 2019
Winter is here. I'll tell you what, we are tired of shoveling snow and the frigid cold temperatures here in Cleveland. But even while it is cold, the dividends and dividend increases continue to heat up! Sorry for the bad play on words, couldn't resist it right there. With a new month looming, it is time for the next installment of our monthly series projecting all the Dividend Aristocrats and dividend growth stocks that are expected to announce a dividend increase in the coming month. Here is the February 2019 edition of the Expected Dividend Increases series!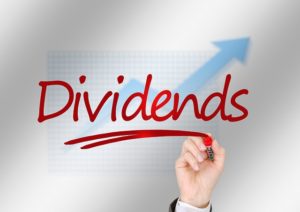 Actual Dividend Increases in January 2019
Hopefully, you all are starting to get the hang of how this article works by now. Before looking ahead to the next month's increases, we always review the previous month to see which companies increased their dividend (like they were supposed to) and by how much. Let's dive right in and check the results!
Disclaimer: I do not recommend any decision to the reader or any user, please consult your own research. Thank you.