Earnings This Week: US Banks, Delta Air Lines And Tesco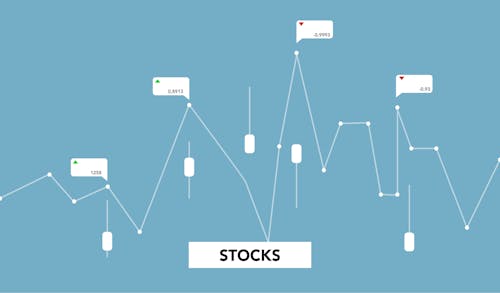 Image Source: Pexels

Earnings Calendar: April 10 – 14
The first quarter 2023 earnings season formally kicks off this week, headlined by a flurry of banks to report with JPMorgan (JPM), Citigroup (C) and Wells Fargo (WFC) all pencilled-in on Friday, April 14. We may also see the first results out from smaller regional lenders like First Republic (FRC) and Washington Federal (WAFD), although they are yet to confirm when their next updates will be released.
Meanwhile, Delta Air Lines (DAL) and insurer UnitedHealth (UNH) will also be among those providing updates, alongside French luxury goods giant Louis Vuitton (LVMHF).
In the UK, the largest supermarket chain Tesco (TSCDF) headlines with news also due out from recruitment specialist Hays and power equipment manufacturer XP Power.
Monday, April 10
Albertsons Q4
TSMC March Sales Update
Tuesday, April 11
CarMax Q4
Wednesday, April 12
AEON FY
Louis Vuitton Q1
Thursday, April 13
Progressive Q1
Infosys Q4
Fast Retailing H1
Tesco FY
Delta Air Lines Q1
XP Power Q1
Friday, April 14
UnitedHealth Q1
JPMorgan Q1
Wells Fargo Q1
Citigroup Q1
PNC Financial Q1
Hays Q3

US bank stocks
The headline event in the earnings calendar this week is the start of the first quarter earnings season, which will be kicked off by JPMorgan, Citigroup and Wells Fargo on Friday with the majority of their peers and smaller regional banks to report the following week. They are tasked with restoring confidence after being shaken by the collapse of Silicon Valley Bank and Signature Bank in March, bringing back haunting memories of the 2008 financial crash. The fact bank stocks are some 20% to 30% cheaper today than a month ago shows markets are not convinced the crisis is over. Risks of recession have increased, credit availability is set to tighten, regulation is likely to intensify and interest rates will peak sooner than previously expected. All of this dramatically changes the outlook for banks. Deposit and balance sheet strength, loan loss provisions and exposure to commercial real estate will be among the key themes to watch. Wall Street expects a varied performance from the largest players, with the likes of JPMorgan and Wells Fargo to report strong earnings growth whilst others like Morgan Stanley, Goldman Sachs and Citigroup will see their bottom-lines crunched. You can find out everything you need to know in our US Banks Q1 2023 Earnings Preview.

Louis Vuitton
Luxury goods giant Louis Vuitton celebrated record sales in 2022 as rich customers continued spending on its array of brands and the company is poised to make a solid start to 2023 when it provides a first quarter sales update this week, with analysts forecasting a 9.5% year-on-year rise in revenue to EUR19.7 billion. While growth has slowed in recent quarters, that should be embraced considering it is still coming up against tough comparatives. The rise in sales will be driven by growth across the board, led by a 16% rise in selective retailing and complimented by a 10% in fashion and leather goods (which account for about half of all sales), 6.7% growth in perfume and cosmetics, a 5.3% lift in watches and jewellery and a 3.6% increase in sales of alcohol. The reopening of China – which is a huge market for luxury goods and should also lead to more tourists going abroad for shopping sprees – provides potential for a beat and to provide tailwinds to the outlook.

Delta Air Lines
Airlines finally recovered from the pandemic last year, returning to profit for the first time, and 2023 should see them gain momentum. Delta Air Lines has said demand is strong and it believes capacity will be just 1% below pre-pandemic levels in the first quarter, with higher prices more than filling the gap to revenue which has already returned to 2019 levels. Adjusted revenue is forecast to jump 47% to $12.0 billion in the first quarter and analysts are looking for adjusted EPS of $0.33 compared to the $1.23 loss seen the year before. Importantly, comparatives will get much harder from the second quarter onwards, so growth at the top and bottom lines will slow considerably compared to what investors have become used to during the recovery from the pandemic. Cost control measures provide an opportunity to impress. Delta Air Lines has already provided initial guidance for 2023, targeting EPS of $5 to $6 and over $2 billion in free cashflow.

Tesco
The largest supermarket in the UK is forecast to report a 7% rise in annual revenue (excluding VAT and including fuel) to £65.6 billion, with retail same store sales to rise 4.2% from the year before. Adjusted operating profit – a key measure – is expected to fall 6.8% to £2.6 billion (but this would be a the very top end of its guidance range) while reported pretax profit at the bottom-line is estimated to plunge 26% to £1.5 billion. Tougher conditions in the UK and tighter margins amid inflationary pressures will weigh on earnings. The outlook for the current financial year will be highly influential. Tesco focuses on adjusted operating profit and analysts are hoping it can keep it broadly flat at £2.6 billion and deliver retail free cashflow of just under £2.0 billion. There is scope for Tesco to post a rosier outlook if inflation eases faster than anticipated, although Tesco may decide to keep prices lower for longer as it is determined to maintain its reputation for value to ensure discounters Aldi and Lidl don't start poaching customers again. Tesco's existing share buyback programme expires this month, so keep an eye on out for any news concerning a fresh return of cash.
---
More By This Author:
S&P 500 Analysis: Bank Stocks Face Tough Test This Earnings Season
Earnings This Week: Constellation Brands, Hilton Food And Enquest
Nasdaq 100 Outlook: NVIDIA To Book Biggest Quarterly Gain In Two Decades
Disclosure: For our complete disclosure and risk warning, please click here.