Covid Reopening Play On LVS Stock…
Looking to nibble on LVS trend line support at $36.85. Reopening plays like this will see a bounce soon based on calculations and expected plateauing of Covid cases.
(Click on image to enlarge)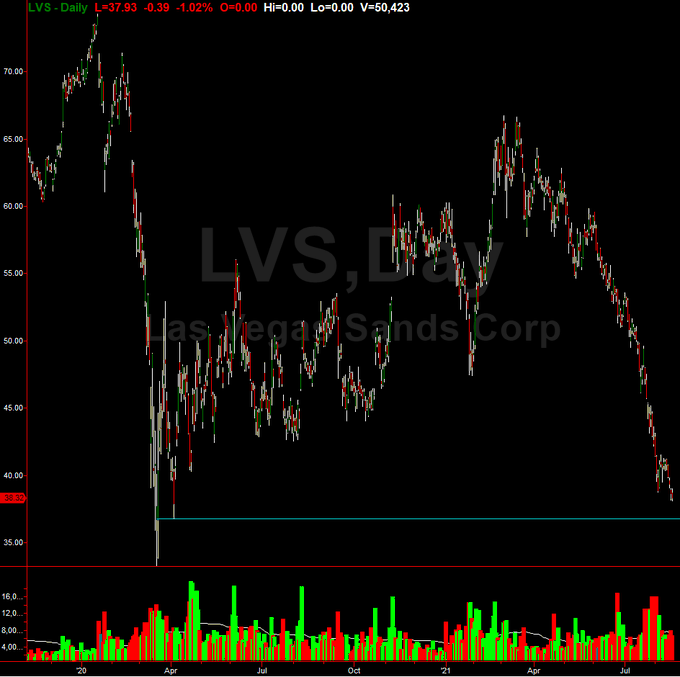 Disclaimer: All comments made by InTheMoneyStocks, LLC and its subsidiaries, instructors, and representatives are for educational and informational purposes only and should not be construed as ...
more