Cloud Stocks: RingCentral Expands Into Device As A Service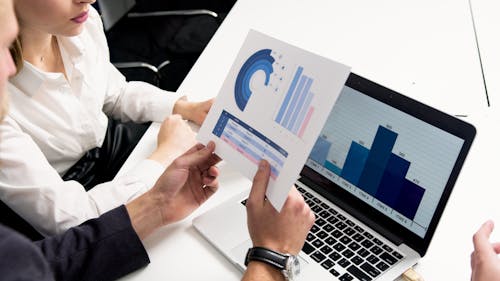 Image Source: Pexels
According to a recent report, the global Unified Communication as a Service (UCaaS) market is expected to grow at 14.5% CAGR to reach $85.7 billion by 2031. RingCentral (NYSE: RNG) recently announced its third-quarter results that continued to surpass market expectations.

RingCentral's Financials
RingCentral's third-quarter revenues grew 23% to $509 million, ahead of the market's forecast by 1.21%. Non-GAAP net income per diluted share was $0.55, ahead of the Street's estimates of $0.51.
By segment, software subscriptions revenue increased 25% to $483 million and Other revenues fell 11.6% to $26 million.
For the fourth quarter, RingCentral expects revenues of $523-$529 million and a non-GAAP EPS of $0.59-$0.60. The market was looking for revenues of $546.22 million and an EPS of $0.59 for the quarter. For the full year, it expects revenues of $1.987-$1.993 billion and a non-GAAP EPS of $1.97-$1.98. The market was looking for revenues of $2 billion and an EPS of $.193.

RingCentral's Product Upgrades
Recently, RingCentral announced a new comprehensive end-to-end encryption (E2EE) solution for message, video, and phone to prevent unauthorized third parties from accessing users' communication content. Organizations now have the ability to leverage RingCentral's native capabilities and simplify their entire technology stack with only one offering.
RingCentral E2EE extends enterprise-grade confidentiality across chats, calls, and meetings and extends more privacy and security controls to customers. By using Messaging Layer Security (MLS), E2EE is a scalable solution and supports all RingCentral users. It is a multi-modal solution that is accessible across various devices and web browsers to ensure that people working from anywhere can still have access to E2EE. IT administrators will have cryptographic access to messaging data and can also export messaging data, if needed, to ensure higher security.

RingCentral's New DaaS Offering
It also announced a new Device as a Service (DaaS) offering that allows businesses to easily procure and deploy phone, video, rooms, and contact center hardware from leading providers, allowing customers to complement their RingCentral MVP, Rooms, or Contact Center solutions with the right hardware options. Most technology hardware becomes prone to failure as it ages, resulting in downtime or additional costs when new upgrade equipment is needed.
With the introduction of DaaS, RingCentral gives customers flexibility by outsourcing device management responsibilities and helping customers with a cost-effective way of acquiring the latest hardware. Its monthly pricing structure allows for lower upfront cost of deployment for the latest video and voice communications technologies. Customers will also benefit from streamlined purchasing, fulfillment, and support, ability to upgrade easily, and have access to a wide ecosystem of hardware solutions to choose from.
Its stock is currently trading at $35.16 with a market capitalization of $3.4 billion. It is still a far cry from the 52-week high of $194.40 that it had reached in January last year. It hit a 52-week low of $28.00 in December.
---
More By This Author:
Cisco Strengthens 5G Strategy
Cloud Stocks: Oracle's Focus On Application Platforms Paying Off
Zscaler Targets Enterprise And Federal Sectors
Disclosure: All investors should make their own assessments based on their own research, informed interpretations, and risk appetite. This article expresses my own opinions based on my own research ...
more