Cloud Stocks: Atlassian's AI Investments Please The Market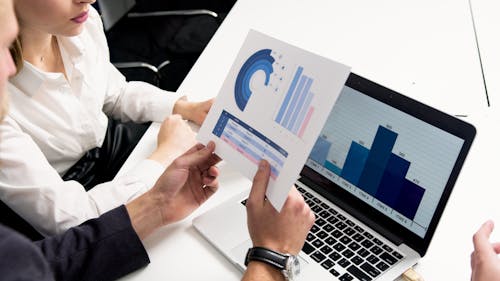 Image Source: Pexels

Enterprise collaboration solutions provider Atlassian (Nasdaq: TEAM) recently announced its fourth-quarter results that sent the stock soaring 24% in the after-hours trading session. Like others in the industry, Atlassian too is betting on AI to improve its offerings.

Atlassian's Financials
For the fourth quarter, revenues grew 24% to $939.1 million, soaring ahead of the market's forecast of $914.6 million. Adjusted EPS of $0.57 was also ahead of the market's forecast of $0.45.
By segment, Subscription revenues grew 30.5% to $799.7 million and Maintenance revenues fell from $117.1 million a year ago to $85.9 million. Other revenues grew 18% to $53.5 million.
Atlassian had 262,337 customers at the end of the quarter, up by about 20,000. Net new customer additions for Q4 were 2,562.
For the full fiscal year, Atlassian's revenues grew 26% to $3.5 billion, and EPS was $1.92.
For the first quarter, Atlassian expects revenues of $950-$970 million, ahead of the Street's estimate of $945.09 million.

Atlassian's AI Growth
Recently, Atlassian announced its partnership with Accenture, working to help companies achieve enterprise agility. The partnership will combine Atlassian's collaboration products with Accenture's global professional services capabilities, allowing customers to transition from project-oriented to product-centric development as well as from on-premise deployments to cloud-based services, thus reducing administrative overhead, identify value streams and implement value stream management solutions, select and prioritize programs to achieve goals, and implement lean portfolio management to connect a strategy to its execution.
Atlassian is investing in generative AI technology and recently announced plans to add AI features to its offerings. For Jira, Atlassian will leverage OpenAI's GPT-4 large language model to help with tech support inquiries in Slack. For Confluence, users will be able to click on terms they don't recognize and find explanations, links, and receive automated answers based on information stored in documents. The new features will be available under the brand Atlassian Intelligence and will be released over the next few months. Atlassian has been testing the benefits of the technology internally.
Atlassian's stock is trading at $184.15 with a market capitalization of $47.3 billion. It touched a 52-week high of $267.58 in August last year and a 52-week low of $113.86 in November last year.
---
More By This Author:
Cloud Stocks: Twilio Focused On Integrating AI Into UCaaS
Will Apple Buy Disney?
Cloud Stocks: Amazon Focuses on AI Tools for Developers
Disclosure: All investors should make their own assessments based on their own research, informed interpretations, and risk appetite. This article expresses my own opinions based on my own research ...
more