Chocolate: Healthy For You, Healthy For Your Portfolio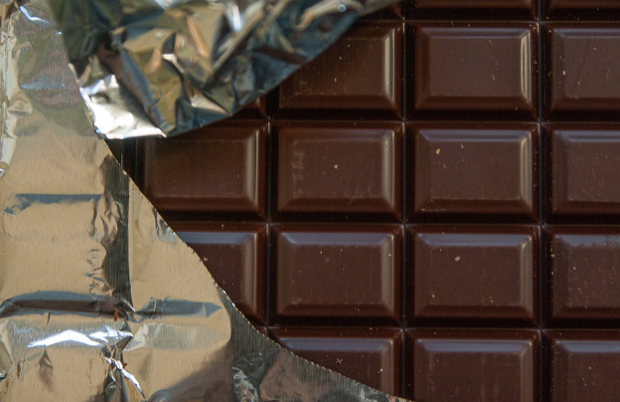 Chocolate, especially dark chocolate that contains a high percentage of cocoa solids, has several potential health benefits. Here are some of the health benefits of chocolate:
Rich in antioxidants: Chocolate, particularly dark chocolate, is a good source of antioxidants that help protect the body against free radicals that can cause cell damage.
May lower blood pressure: Studies have found that consuming dark chocolate on a regular basis may help lower blood pressure, which is a risk factor for heart disease.
May reduce the risk of heart disease: The flavonoids in dark chocolate may improve heart health by reducing inflammation and improving blood flow, which may lower the risk of heart disease.
May improve brain function: The flavonoids in dark chocolate may also improve brain function and protect against cognitive decline, particularly in elderly individuals.
May reduce the risk of stroke: Studies suggest that consuming chocolate, particularly dark chocolate, may help lower the risk of stroke.
May improve mood: Chocolate contains several compounds that may improve mood, including phenylethylamine, which stimulates the release of endorphins and dopamine, two chemicals that produce feelings of happiness and pleasure.
So if chocolate is so healthy, then maybe there are some investment opportunities in this tasty industry.
The Hershey Co. (HSY) is one of the largest chocolate manufacturers in the world. The company, which is headquartered in Hershey, Pennsylvania, controls a significant share of the domestic chocolate market.
The company produces a wide range of chocolate and confectionery products, including Hershey's chocolate bars, Hershey's Kisses, Reese's Peanut Butter Cups, Kit Kat, Twizzlers, and Jolly Rancher candies. Hershey also manufactures baking chocolate, cocoa powder, and chocolate syrup.
In addition to its operations in the United States, the Hershey Company has a presence in over 70 countries worldwide, including Canada, Mexico, Brazil, China, and India. The company employs over 18,000 people.
The company has a market cap of $54.8 billion and pays a dividend yield of 1.51%. The stock has a price-to-sales ratio of 5.28, and trades at 33 times trailing earnings and 29 times forward earnings. Annual Earnings per share growth for the last five years was 17.8%, and a 44.6% growth this year.
Rocky Mountain Chocolate Factory Inc. (RMCF) is a confectionery and franchising company based in Durango, Colorado, United States. It was founded in 1981 by Frank Crail and has since grown into a well-known brand in the chocolate industry.
The company specializes in producing and selling a wide variety of chocolate and confectionery products. Some of their popular offerings include caramel apples, fudge, truffles, chocolate-covered strawberries, toffee, and various types of chocolate bars. They also offer seasonal and holiday-themed chocolates.
Rocky Mountain Chocolate Factory operates a combination of company-owned stores and franchised locations. Their stores are known for their attractive displays of chocolate and the opportunity to watch the candy-making process through a glass window, which adds to the customer experience.
In addition to its domestic presence, Rocky Mountain Chocolate Factory has expanded internationally and operates stores in several countries worldwide. They also offer online ordering, allowing customers to purchase their chocolates from anywhere.
Rocky Mountain Chocolate Factory Inc. has an extremely small market cap of $34 million. Its stock has a reasonable price-to-sales ratio of 0.99 and a price-to-earnings ratio of 13. Quarterly revenue growth year over year was 11.8% and quarterly earnings growth was 85.9%. The company is debt free.
Tootsie Roll Industries (TR), although not a "chocolate" company as such, is a confectionery manufacturer based in Chicago, Illinois, United States. The company was founded in 1896 by Leo Hirshfield and is named after his daughter's nickname, "Tootsie."
Tootsie Roll Industries is primarily known for its iconic Tootsie Roll, a chocolate-flavored taffy-like candy that has become a classic American treat. However, the company produces and markets a diverse range of confectionery products, including Tootsie Pops, Charms Blow Pops, Dots, Junior Mints, Sugar Daddy, Charleston Chew, and Andes mints, among others.
The company operates manufacturing facilities in the United States and Mexico. Its products are distributed both domestically and internationally, with a presence in over 75 countries.
Tootsie Roll Industries has maintained a focus on quality and craftsmanship throughout its long history. The Tootsie Roll, in particular, has remained relatively unchanged in its recipe and packaging, and it is often marketed as a nostalgic candy beloved by generations.
The stock has a market cap of $2.64 billion and pays a yield of 0.97%. It has a P/E ratio of 34, and earnings per share growth this year were up 17.3%.
A few other chocolate stocks that may be worth looking into are Mondelez International (MDLZ), Nestle (NSRGY), and Lindt & Sprungli AG (LDSVF).
Let me leave you with these thoughts:
"Investing is like a box of chocolates; you never know what sweet returns you'll get."
"Successful investing is like creating a perfectly balanced chocolate recipe – it's all about finding the right mix."
"Remember, investing is a marathon, not a sprint, just like savoring a piece of delicious chocolate."
"Investing is like a chocolate factory; it takes careful planning and good management to churn out sweet profits."
---
More By This Author:
Top NYSE Short Squeeze Stocks
Stocks Going Ex-Dividend In May 2023
Investing In The Future Of Coffee
Disclosure: The author didn't own any of the above at the time the article was written.
Disclaimer: This article is designed to provide information. It is provided with the ...
more