Cathie Wood Loads Up On Shares Of Nextdoor Holdings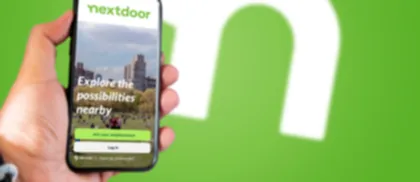 Nextdoor Holdings Inc (NYSE: KIND) has gained sharply since early May but Cathie Wood expects it only to be the start of a bigger rally.

How many shares of Nextdoor did she buy?
The Founder and CEO of Ark Invest loaded up on 274,409 shares of the hyperlocal social networking service for neighborhoods this week.
She spent a total of about $0.8 million on the purchase that was made entirely by ARKW – her Next Generation Internet ETF.
The disclosure arrives more than a month after Nextdoor Holdings Inc reported a 2.0% year-on-year decline in its quarterly revenue. On the plus side, though, its weekly active users climbed 16% to 42.4 million.
At writing, shares of the California-based company are up more than 55% versus the start of 2023.

Cathie Wood sold shares of Tesla this week
Cathie Wood sees disruptive potential in Nextdoor Holdings in the coming years. In total, she now owns over 6.5 million shares of the company. The stake is worth about $20 million which makes it the 19th largest holding of ARKW.
Its management is also confident that revenue will return to the growth territory and adjusted EBITDA will improve significantly in full year 2023. Wall Street has a consensus "hold" rating on Nextdoor stock, though.
On the flip side, Wood sold another 8,254 shares of Tesla Inc this week to capitalize on the 140% year-to-date increase in shares of the electric vehicles manufacturer.
She remains bullish on "TSLA" for the long term, though, and expects it to hit $2,000 a share by 2027 (source).
---
More By This Author:
U.S. Is Considering New Restrictions On Export Of A.I. Chips To China
Fidelity Set To File For Spot Bitcoin ETF
Moderna Stock Price Forecast: UBS Sees A 60% Upside