Caterpillar Vs. Manitowoc: Which Farm & Heavy Construction Machinery Stock Is A Better Choice?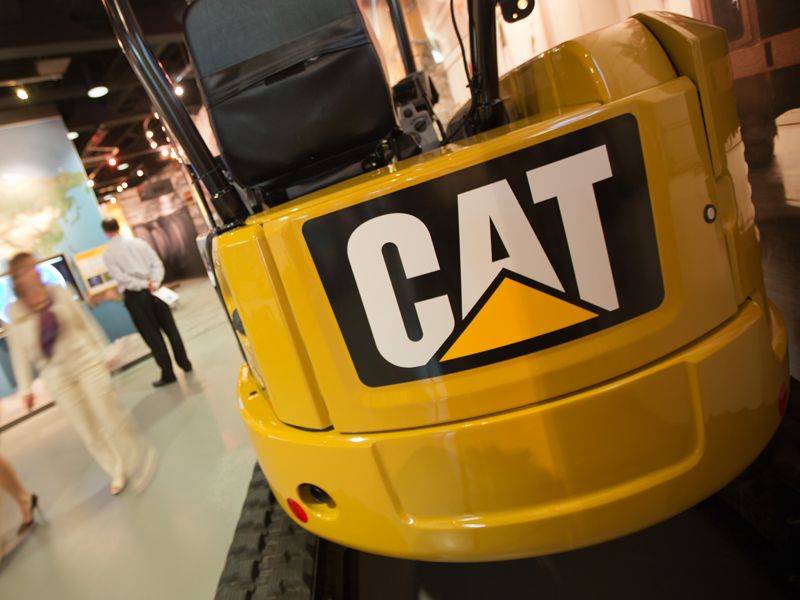 Image Source: caterpillar.com
Caterpillar Inc. (CAT) in Peoria, Ill., manufactures and sells construction and mining equipment, diesel and natural gas engines, industrial gas turbines, and diesel-electric locomotives worldwide. In comparison, The Manitowoc Company, Inc. (MTW), which is based in Manitowoc, Wisc., provides engineered lifting solutions in the Americas, Europe, Africa, the Middle East, and the Asia Pacific.
The heavy construction industry is expected to grow significantly in the near term in part due to the U.S. Senate's passage yesterday of a roughly $1 trillion bill to revamp the nation's infrastructure. This once-in-a-generation investment plan (which now awaits passage in the U.S. House of Representatives) should increase the demand for construction machinery substantially over the long term, allowing heavy machinery stocks, CAT, and MTW to benefit significantly.
MTW has gained 73.2% over the past six months, while CAT has returned 8.3% over the period. Also, MTW's 94.7% gains year-to-date compare with CAT's 17.6% returns. But MTW's 152.1% gains over the past year make it the clear winner, with CAT returning 50.7% over the same period.
But which stock is a better buy now? Let's find out.
Latest Developments
On July 20, MTW agreed to acquire the crane business of H&E Equipment Services, Inc. (HEES), one of the largest rental equipment companies in the U.S. This should allow MTW to expand its ability to provide rentals, new sales, used sales, aftermarket parts, and service to various end-market customers while positioning the company for future growth opportunities.
Nouveau Monde Graphite Inc. (NMGRF) and Caterpillar Inc. (CAT) announced an agreement in June under which CAT will develop Cat® "zero-emission machines" for the Matawinie graphite mine. The company plans to become the exclusive supplier of an all-electric mining fleet for deployment at Nouveau Monde's Matawinie mine by 2028. Given the global, zero-emissions imperative, this agreement is expected to help CAT garner significant revenues over an extended period.
Disclaimer: Information is provided 'as-is' and solely for informational purposes, not for trading purposes or advice, and is delayed. To see all exchange delays and terms of use, please ...
more