Cannabis Stocks Break Out Of A Year Long Consolidation
The three main cannabis stocks that I follow exploded higher on massive volume increases over the past couple of weeks. Not only that but their recent moves busted them out of a year long consolidation in a very bullish manner. All three of these stocks were 5 to 6 baggers in 2016, and spent about a year consolidating those massive gains.
Canopy Growth shown below broke out above 10 and has done over 4x average weekly volume the past two weeks.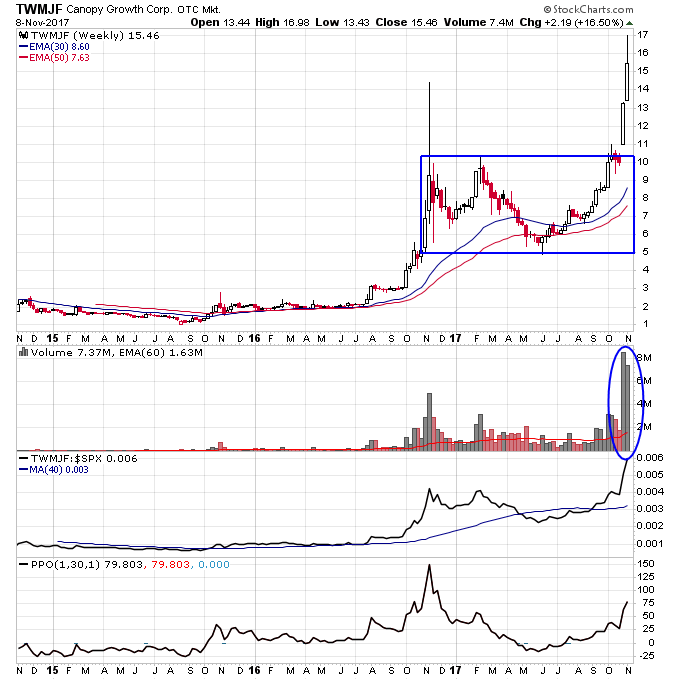 Aphria is breaking out of the former highs in the 6 to 7 area on over 2.5x average weekly volume the past two weeks.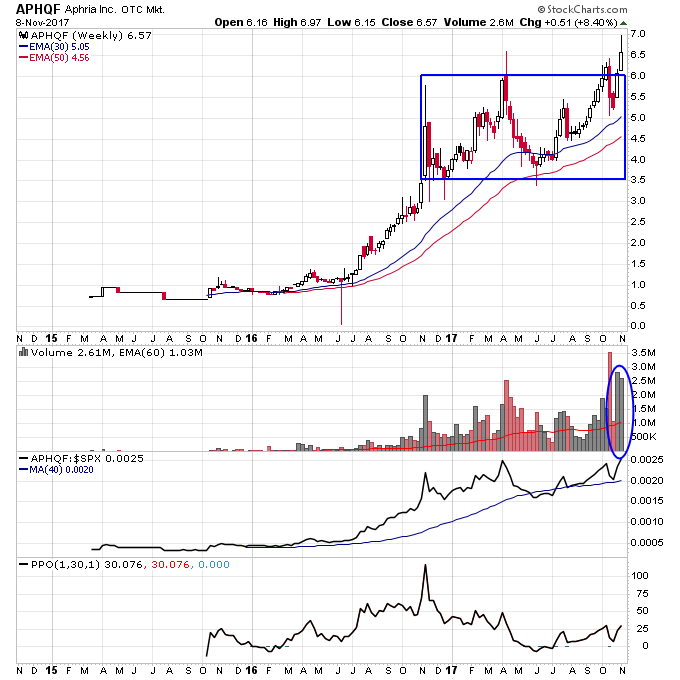 Aurora Cannabis has had a volume explosion over the past week doing over 5x average volume and breaking out above 2.5.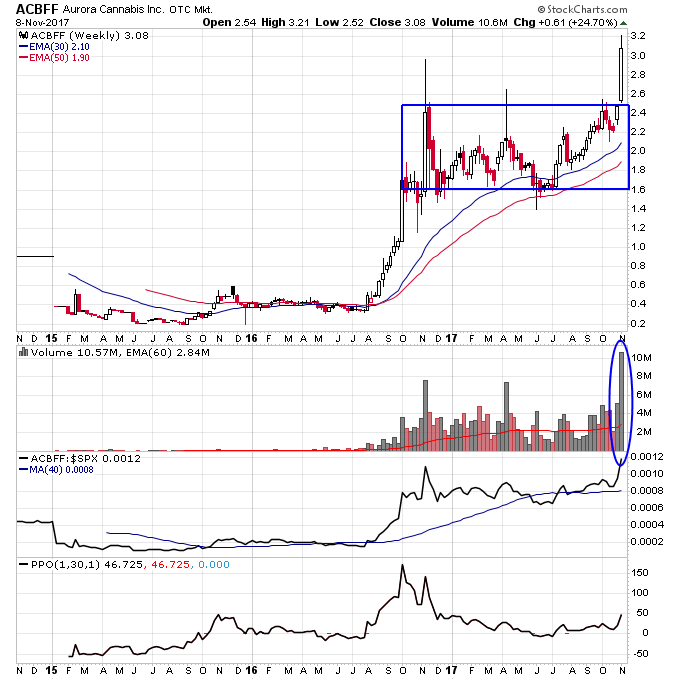 It's important to note these stocks are all major Canadian cannabis producers with over a billion dollar market cap. There are many more speculative cannabis related stocks that are nothing more than management teams with plans and dreams that may or may not turn into anything.
Disclosure: I'm long APHQF and ACBFF as of this writing. I plan on doing follow up posts on this sector as this appears to be a major breakout that could last a while.
Disclaimer: The ...
more