Buy 5 Mid-Cap Retailers Ahead Of Earnings Results This Month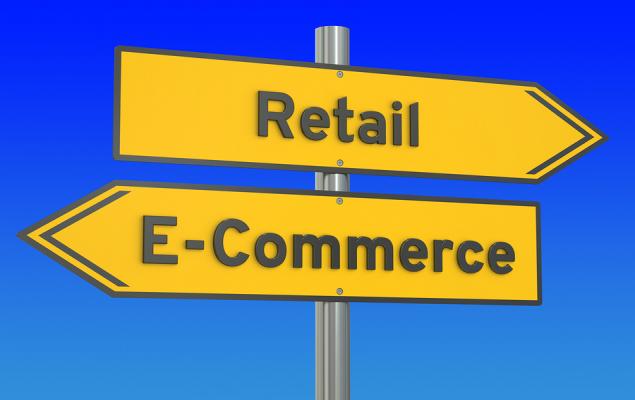 Image: Bigstock
The first-quarter 2021 earnings season is gradually heading toward its end. The overall results so far are highly impressive and well ahead of the consensus estimates. The majority of companies of most of the sectors have already reported earnings results. The notable exception is retail.
Meanwhile, five mid-cap (market capital >$1 billion <$10 billion) retail stocks with a favorable Zacks Rank are poised to beat earnings estimates this month. These stocks provided double-digit returns during the February-April period (first quarter for most of the retailers). A likely earnings beat with a favorable Zacks Rank may drive their stock prices northward in near term.
Retail Sector in Q1 At a Glance
The first quarter (January to March) was mostly positive for the retail sector. Retail sales jumped 5.6% in January while it slid 2.7% in February. However, retail sales soared 9.6% in March buoyed by a $1,400 direct check payment to Americans as part of a massive $1.9 trillion fiscal stimulus injected by the Biden administration.
The retail sales data of April is yet to be released. Most of the financial experts are expecting a strong number owing to fiscal stimulus and faster-than-expected reopening of the economy supported by the nationwide deployment of COVID-19 vaccines. Robust consumer satisfaction optimization indexes also supported this view.
Impressive Q1 Earnings Results So Far
As of May 7, 440 S&P 500 companies reported results. Total earnings of these companies were up 46.6% year over year on 9.8% higher revenues, with 86.1% of companies surpassing EPS estimates and 76.5% beating on revenues.
For the first quarter as a whole, total earnings of the S&P 500 companies are expected to be up 46.2% from the same period last year on 9.4% higher revenues. These estimates compare favorably with the 20.4% jump in earnings on 5.6% higher revenues projected at the beginning of the reporting cycle.
Our Top Picks
We have narrowed down our search to five mid-cap retail companies each slated to release earnings results this month. Each of our picks carries either a Zacks Rank #1 (Strong Buy) or 2 (Buy) and has a positive Earnings ESP.
Disclaimer: Neither Zacks Investment Research, Inc. nor its Information Providers can guarantee the accuracy, completeness, timeliness, or correct sequencing of any of the Information on the Web ...
more