Bull Of The Day: Meridian Bioscience, Inc.
Meridian Bioscience (VIVO Quick Quote VIVO - Free Report) is a $1 billion provider of diagnostic test kits for gastrointestinal and respiratory infectious diseases. The company is expected to grow sales by 28.6% this year to $326 million.
And after reporting a strong beat-and-raise quarter in early February, analysts had to boost their EPS estimates for FY21 (ends September) by over 30% from $1.24 to $1.66. Since I last wrote about this 55% rise in profits -- and a spike in VIVO shares above $30 -- the company had a bit of a hiccup with an FDA approval of their latest COVID-19 testing kit.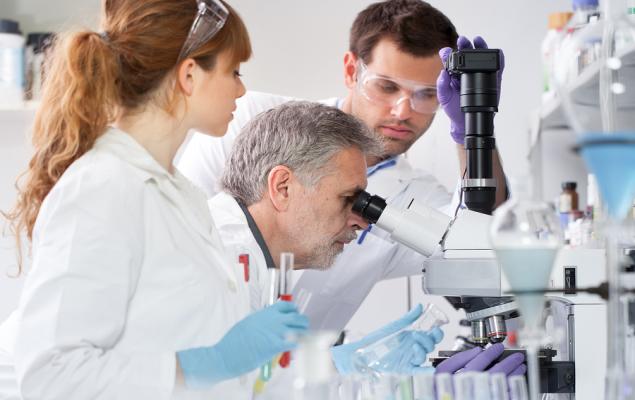 So I wanted to update investors and followers of the company on what's happening. On February 16, Meridian revealed that the FDA requested additional information on the SARS-CoV-2 molecular diagnostic test on its Revogene platform, for which the company was seeking Emergency Use Authorization (EUA).
At the time, Meridian elected to place shipments of the SARS-CoV-2 test kits on hold while it continued to work with the FDA. This news sent shares down sharply over the next two weeks, exacerbated by the broad pullback in Nasdaq and Biotech stocks.
Since I hold VIVO shares in my Healthcare Innovators portfolio for long-term returns, I often take advantage of over-reactions like this in my TAZR trading portfolio, like we did with Novavax (NVAX Quick Quote NVAX - Free Report) this month to capture a 40% gain in just ten trading days, buying under $160 and letting go above $220.
VIVO at $21 Again -- What a Gift!
But I missed the great opportunities in VIVO down at $21. I should have been paying more attention and listening to one of the biggest Street bulls on VIVO and other diagnostic companies, Steven Mah of Piper Sandler, who put the FDA delay in better perspective.
On February 23, Sandler analyst Mah maintained his Overweight rating on Meridian Bioscience with a $34 price target after the company elected to withdraw its EUA application for its SARS-CoV-2 test on Revogene. He explained how, based on discussions with the FDA, Meridian intends to conduct a new clinical validation study from now to the end of March.
Disclosure: I own shares of QDEL, HOLX, NVAX and VIVO for the Zacks Healthcare Innovators portfolio.
Kevin Cook is a Senior Stock Strategist for Zacks Investment Research where he runs the more