BNY Mellon (BK) Q1 Earnings Top Estimates, Revenues Down Y/Y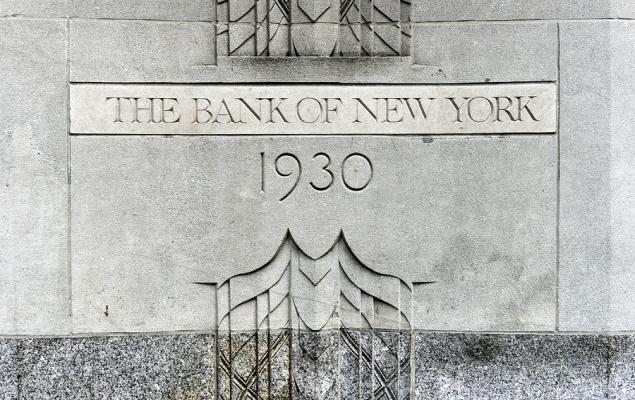 Image: Bigstock
Bank of New York Mellon Corporation's (BK Quick Quote BK - Free Report) first-quarter 2021 earnings per share of 97 cents surpassed the Zacks Consensus Estimate of 87 cents. However, the figure represents a decline of 7.6% from the prior-year quarter's level.
In the reported quarter, the company recorded a provision benefit, which was a major positive. Also, growth in asset balances was a tailwind. However, a decline in revenues and higher expenses were the undermining factors.
Net income applicable to common shareholders was $858 million, down from $944 million recorded in the prior-year quarter.
Revenues Decline, Expenses Rise
Total revenues declined 4.6% year over year to $3.92 billion. However, the figure surpassed the Zacks Consensus Estimate of $3.84 billion.
Net interest revenues, on a fully taxable-equivalent basis (non-GAAP basis), were $658 million, down 19.4% year over year. The decline was due to lower interest rates on interest-earning assets, partially offset by benefits from low deposit and funding rates, higher deposits, and a larger securities portfolio.
Non-GAAP net interest margin (FTE basis) contracted 34 basis points (bps) year over year to 0.67%.
Total fee and other revenues declined marginally year over year to $3.27 billion. The fall was due to a decline in investment and other income, foreign exchange revenues, financing-related fees, and distribution and servicing fees.
Total non-interest expenses were $2.85 billion, up 5.1% from the prior-year quarter. The rise was due to an increase in staff expenses, software and equipment costs, costs related to professional, legal, and other purchased services, sub-custodian and clearing costs, and other expenses.
Asset Position Strong
As of Mar 31, 2021, assets under management (AUM) were $2.2 trillion, up 22.8% year over year. The rise was mainly driven by higher market values, the favorable impact of a weaker U.S. dollar, and net inflows.
Disclaimer: Neither Zacks Investment Research, Inc. nor its Information Providers can guarantee the accuracy, completeness, timeliness, or correct sequencing of any of the Information on the Web ...
more