Bitcoin Surges Above $25k, Surpasses Visa's Market Cap
Bitcoin (BITCOMP) continues to surge higher, topping $25,000 for the first time this morning as the holidays do nothing to dampen demand for the leading cryptocurrency.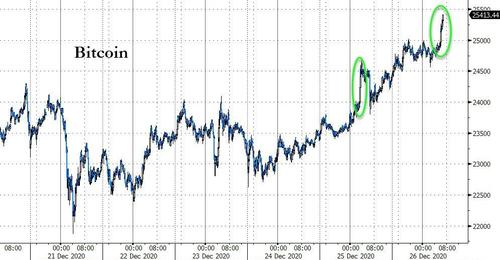 Source: Bloomberg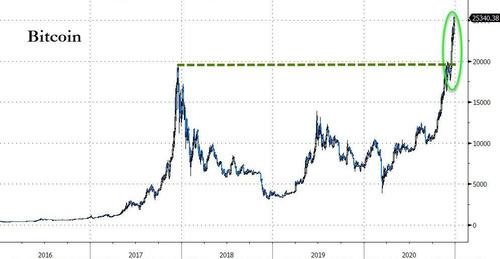 Source: Bloomberg
However, the love is not being shared across the rest of the crypto space, with Ethereum (ETH-X) now at its lowest relative to Bitcoin.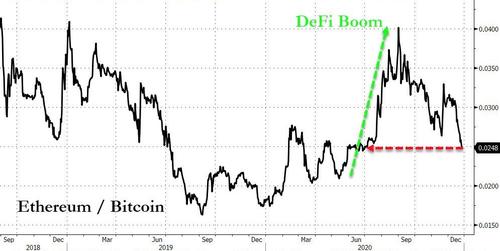 Source: Bloomberg
And as Bitcoin's price rises, so does its total capitalization, which, as CoinTelegraph's Joseph Young points out, now exceeds the market cap of Visa at $460 billion. Visa (V), the financial services giant, is valued at $460.06 billion according to Yahoo Finance. As of Dec. 26, Bitcoin is comfortably hovering above $462 billion.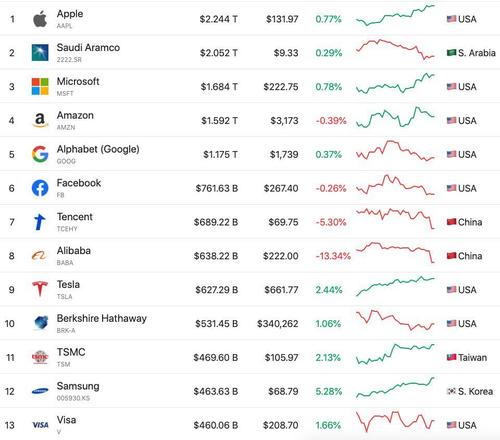 But is Visa and Bitcoin an apt comparison?
Bitcoin is essentially a peer-to-peer software protocol while Visa is a for-profit corporation. Some may argue that a direct comparison between the two is not apt as they are fundamentally different. But Bitcoin surpassing the valuation of Visa is symbolic above all else, and the current market cap of Bitcoin would theoretically make it the thirteenth-largest company in the world.
Meanwhile, throughout 2020, the institutional interest in Bitcoin has been surging. At a point where the institutional demand for Bitcoin continues to increase exponentially, the surpassing of Visa's market cap could further boost the confidence around Bitcoin among institutions.
More institutions and accredited investors have been gaining exposure to Bitcoin through Grayscale (GBTC) and the CME Bitcoin futures market. The assets under management of Grayscale is nearing $17 billion, as the open interest of the CME Bitcoin futures market consistently remains above $1 billion.
Visa has also shown more enthusiasm toward crypto in recent months, following Square (SQ) and PayPal (PYPL)'s support for Bitcoin. For instance, Wirex, the crypto Visa debit card issuer, became a principal member of Visa in Europe. Cuy Sheffield, the senior director and head of cryptocurrency at Visa, said:
Disclaimer: Copyright ©2009-2020 ZeroHedge.com/ABC Media, LTD; All Rights Reserved. Zero Hedge is intended for Mature Audiences. Familiarize yourself with our legal and use policies every time ...
more