Biotechs Ready To Roar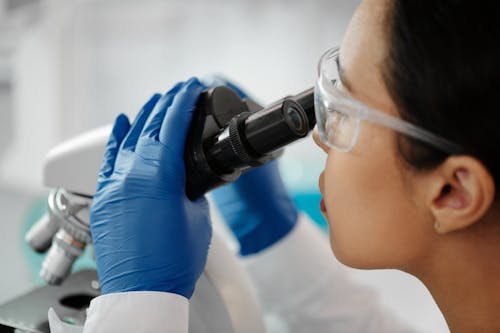 Last week, we outlined major events unfolding for biotechs that can have the potential to be catalysts for an industry breakout in the article Biotechs Remain Promising.
The biggest one was the FDA decision, which was announced earlier this week, to approve Biogen's (BIIB) drug aducanumab, a treatment for Alzheimer's disease. The decision will reverberate across the industry and the healthcare sector for many reasons. Most important for biotechs, the approval suggests the FDA's flexibility in approving a drug in an area of high unmet need when the drug shows improvements in biomarkers even while not immediately showing evidence of addressing serious disease symptoms.
Aducanumab, being marketed as ADUHELM, is a monoclonal antibody that targets the brain's amyloid proteins which break down and coalesce into clumps or clusters to form plaque. Clearing such protein clusters of amyloid plaque is what aducanumab does, and does it fairly well, as proven in the trials. The theory is that once the amyloid plaque has been washed away, the Alzheimer's disease symptoms of dementia will improve. That remains a theory as both the Phase 3 trials for aducanumab failed to prove an improvement and couldn't even beat the placebo. All prior drug trials using the amyloid theory have failed in showing an improvement in symptoms. Now it's hoped that the theory is eventually proven true, but it will take many years to definitively determine that and if at all.
Biogen Hits A Jackpot
What was akin to a jackpot combo of winning both the Powerball and Mega Millions at the same time was for Biogen to receive approval to a controversial drug and then a completely clean label as well for ADUHELM. There are no limiting qualifications on the patient stage for the drug, and the label says the drug is for the "treatment of Alzheimer's disease." The FDA explained it by stating that since amyloid is a clear sign of the disease, the drug can also possibly benefit later-stage patients, even though the failed trials had only early-stage patients.
A controversial drug approval with a clean label is the best of both worlds for Biogen, which has already set a price of $56,000, well above analyst expectations. Last month, the Institute for Clinical and Economic Review (ICER), the drug pricing watchdog, had recommended a price range of $2,500 to $8,300 for ADUHELM due to the drug's unproven benefit. A fourth trial has been asked for by the FDA, and the agency has given Biogen up to nine years to conduct it. There is already some conflict being reported on FDA's envisioned timeline compared to Biogen's level of urgency for the fourth trial. In many respects, it doesn't matter what the outcome of the fourth trial will be. It will be harder to do such a trial as patient groups shift to the drug, and even if the trial fails, the drug is on its way to becoming a blockbuster this year and chalking up billions each year, quite likely becoming the most profitable product in the history of the industry.
But that is if there is no viable competition soon.
New competition may be possible perhaps as early as next year and can impart Biogen with the urgency to pursue a crucial trial to prove an improvement in the disease.
But that is if there is no viable competition soon.
New competition may be possible perhaps as early as next year and can impart Biogen with the urgency to pursue a crucial trial to prove an improvement in the disease
What Is Good For Biogen Is Now Great For Others Targeting Neurodegenerative Diseases
Biogen has set a precedent, showing a much easier path to approval for investigative drug treatments focused on neurodegenerative diseases like Alzheimer's and Parkinson's where there is a significant unmet need.
The amyloid cascade theory has also been revived and a more concrete path to approval has emerged for such drugs.
Many companies will benefit from this change, irrespective of their approach to neurodegenerative diseases. It will be harder now for FDA to push back on important surrogate point biomarker successes, even when the primary endpoint success on symptoms would be unclear.
ADUHELM To Face Competitive Serious Risk
There is a high likelihood of similar treatments to ADUHELM receiving an accelerated approval now. The leading one would be Eli Lilly's (NYSE:LLY) drug Donanemab, which works along the same path as ADUHELM.
But with the bar for surpassing ADUHELM's performance now set quite low, there is also a very good likelihood of relatively better treatments emerging in the next three years or sooner.
The big risk of continuing to pursue amyloid-plaque-focused treatments remains the unproven efficacy, after at least 20 failed trials over 25 years. Though meeting symptom-related endpoints does not appear to be a critical prerequisite for an FDA approval at the moment, a drug may find it hard to remain a long-term success and end up encountering serious payor pushback without proving such a correlation.
What happens when a treatment is able to show some improvement, howsoever small, in Alzheimer's symptoms?
That will put it well ahead of ADUHELM.
With the history of failures for investigational drugs pursuing the amyloid cascade hypothesis, a treatment to improving Alzheimer's symptoms has a lower possibility to originate from an approach that relies solely on mitigating amyloid, as ADUHELM does. By its very nature, antibody treatments, like many amyloid-clearing ones, induce inflammation in the brain cells. Brain swelling is the biggest risk cited for Biogen's ADUHELM. And research has continued to confirm that brain inflammation offsets the potential benefit of such antibody drugs.
Most recently, a team led by scientists at Scripps Research revealed in a recent study in the Proceedings of the National Academy of Sciences in late March 2021, that antibody-based treatments in clinical trials for neurodegenerative diseases may trigger an inflammatory response in human brain immune cells, eroding their positive effects... our findings provide a possible explanation for why antibody treatments have not yet succeeded against neurodegenerative diseases."
This was discussed in greater detail in an earlier article, 3 Biotech Neurology Stocks Pursuing Alzheimer's and Parkinson's. Managing such inflammation is very important in unlocking the full potential of the drugs.
Thus, it may well be that a relatively more successful drug emerges from companies pursuing somewhat different approaches.
There continue to be many innovative approaches being pursued and some positive readouts have occurred this year, raising hopes for more promising treatments than Biogen's ADUHELM. However, one should note that neurodegenerative diseases remain one of the most complex ones to understand and successfully address, and what appears promising now can disappoint in later studies.
Acquisitions Will Occur
Clarity on the regulatory standard for a path to approval is a major de-risking event for smaller companies with narrow pipelines that often comprise a sole lead compound. This clarity will bolster valuations and pique acquisition interest.
Following the FDA's approval of ADUHELM, the pool of companies pursuing neurodegenerative treatments, particularly small and midcap companies, have become much more valuable with prized assets. There are companies that will be reading out Phase 2 and early Phase 3 data this year. If positive, it is very likely to create a strong acquisition interest in such companies. A prudent way for Biogen to continue protecting its Alzheimer's-ADUHELM franchise is to seriously consider acquiring more assets that can deliver promising data, thus broadening out its pipeline beyond amyloid-washing treatments.
Even for companies that covet the huge market potential for treatments of Alzheimer's and Parkinson's diseases, the FDA flexibility has opened up a much clearer path to generating a return on investment. Acquiring smaller cap companies with innovative approaches and drug treatments can be a worthwhile bet for larger pharmaceuticals and biotechs, considering the size of the market that beckons if the drug improves disease symptoms, which no drug has been proven to achieve yet.
A few attractive neurodegenerative treatment companies in the space include Denali Therapeutics (DNLI), Cassava Sciences (SAVA), Anavex Life Sciences (AVXL), Prothena (PRTA), Annovis Bio (ANVS), Arvinas (ARVN), Supernus Pharmaceuticals (SUPN), INmune Bio (INMB), Biohaven Pharmaceutical (BHVN), Intra-Cellular Therapies (ITCI), and Karuna Therapeutics (KRTX). Of course, some large ones include Biogen and Eli Lilly. This is a shortlist and these companies may already be now or in the past be part of the Prudent Biotech and Prudent Healthcare model portfolios.
Interest Rate Pressure Eases On Biotechs
The rise in interest rates pulled the rug out from under biotechs and technology growth stocks in February. Biotechs have not regained their footings since then. The interest rates peaked in late March and, since then, have moderated, but now in June have begun to even slip.
If this interest rate pattern holds, it is a significant event for biotechs and will provide fuel for a long-awaited rally.
Biotech Exposure Should Be Raised
With a major approval of multi-billion drug treatment by the FDA and easing interest rate concerns, the catalysts are present for biotech stocks to rally strongly in June and July. The good news is not limited to neurology companies. The entire biotechnology industry group will benefit. The healthcare sector has been advancing to new highs in the second quarter, while biotechs have struggled (IBB) (XBI). If biotech, the largest industry group within healthcare by the number of companies, turns around, then healthcare indexes (XLV) will see more new highs.
Biotechs have been consolidating for over three months. The time now appears right for the group to stage a forceful rally. We believe it will be rewarding to raise biotech exposure for the near term.
Disclosure: I have no positions in any stocks mentioned, and no plans to initiate any positions within the next 72 hours.