Biotech Space Offers Reward In 2023 Despite Economic Risks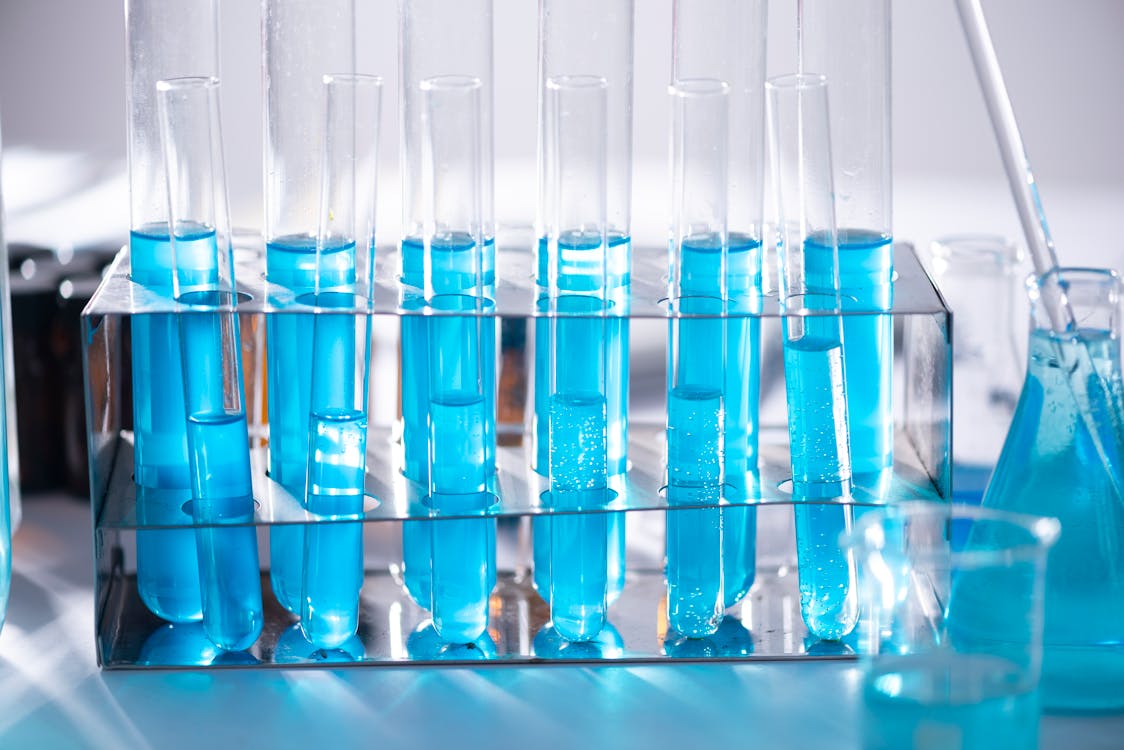 Image Source: Unsplash
Nearly every industry has been hit hard by high inflation, rising interest rates, and a beleaguered supply chain, but biotechnology companies are particularly vulnerable. As investors pull back, averse to taking on additional risk at this time, it presents challenges to funding the research and development required of biotech firms, especially those in the pre-revenue stage. However, despite the economic headwinds, the mid- to long-term outlook for the biotech space remains strong, and investors who are able to take advantage of undervalued biotech stocks may be well-positioned for a big growth opportunity in 2023.

Recent challenges in the biotech space
Both 2021 and 2022 were challenging years for biotech, as a flagging economy made investors wary of taking on risks. For biotech companies, which operate in a space focused on research and development and subject to significant regulatory scrutiny before revenue can be established, this meant falling stock prices and less liquid capital.
Particularly, a hawkish Federal Reserve focused on increasing interest rates saw biotech indexes lag even the broader market. Inflation has remained stubborn, even as it has slowed in H2, creating an uncertain investment environment for many biotechs. Until the Federal Reserve is satisfied that inflation is under control and stabilizes interest rates, investments like biotechs could continue to suffer.
These challenges have led to plummeting valuations for many biotech companies, which had previously fared well compared to other industries during the COVID-19 pandemic. In the wake of the pandemic and amidst a sluggish economy, though, it has seemed lately that reality has caught up with the biotech space.

Bright future for biotech despite economic headwinds
However, the challenging economic environment may actually provide opportunities for biotechs and investors headed into 2023. As hopes of some stability linger on the horizon, 2023 could be an opportunity to invest in undervalued biotech firms before the market recovers. And biotechs remain a strong long-term play; according to projections from IBISWorld, the biotech and pharmaceutical manufacturing space is expected to grow through 2026.
Additionally, U.S. drug sales are projected to gross $685.45 billion and surpass $1 trillion globally in 2023, according to estimates by NAVADHI Market Research. There remains a substantial growth opportunity for biotechs who are able to weather the instability presented by the current economy, and for investors who fund them today.

Innovation is key to biotech growth
The question, of course, is which biotechs will be able to emerge on the other side of this economic moment in a growth position. Those that are able to innovate and provide unique value are the ones that offer investors the biggest opportunities.
Consider biotechs operating in novel spaces, developing new delivery platforms and researching novel treatments. Cannabinoid therapies, for example, offer a whole new realm of possibilities for biotech firms, which are harnessing the therapeutic potential of natural compounds found in the cannabis plant. As legalization spreads worldwide and national regulatory agencies begin to acknowledge the potential these therapies offer, serious value will be unlocked.
In fact, the cannabinoid pharmaceutical space is expected to grow from $943.5 million in 2021 to $68 billion in 2028, according to estimates from Grandview Research. It is a space still artificially held back by the U.S. federal prohibition on cannabis and how it has stymied research, but previous FDA approvals of drugs like Epidiolex™ signal the federal government's appetite for clinical therapies. That untapped potential means biotechs that pioneer this fledgling space will be poised to realize serious value.
There are already signs of that strategy's success. For example, firms like Jazz Pharmaceuticals (JAZZ), which made a $7.2 billion dollar bet on acquiring cannabinoid biotech GW Pharma in 2021, has recovered well through Q3 and Q4, seeing steady growth since September 2022. Others invested in the space, like AbbVie (ABBV) are seeing some of their strongest share prices in the past five years.
Of course, playing in an innovative space inherently involves some risk. These biotechs stand to benefit should the economy stabilize, and investors willing to take that risk could be in for some serious growth. But the uncertainty of an inflationary environment and rising interest rates continues to be a looming question mark over the heads of many.

Biotech holds opportunity for those who seize it
The biotech space is not without its challenges, but given the current environment many promising businesses with strong fundamentals remain undervalued. The opportunity for investors to identify companies on the verge of promising innovations in this tumultuous time could lead to big growth, though it will take understanding which are on the cusp of breaking new ground in innovative spaces to realize the full potential biotech has to offer.
---
More By This Author:
Cannabis Stocks Surge As Congress Eyes Reform
Q3 Proves To Be Another Tough Quarter For Cannabis
The Bright Future Of Cannabis Isn't In Dispensaries - It's In The Biotech Lab