Best Retail Stocks To Buy Before $1,400 Checks Go Out
A major retail sales report just rocked Wall Street this week: People are spending money again.
Big time.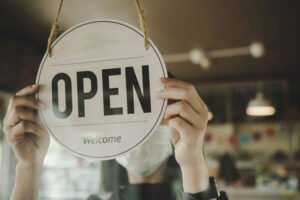 Sales jumped nearly 6% in January, while experts were expecting something closer to 1% growth. Don't let the numbers fool you, a jump this size between expectations and reality shows something serious is happening.
Breaking it down, even more, we saw electronics sales jumped 15%, home furnishings grew by 12%, and online spending was up 11%. These are big jumps amid a pandemic and economic slump, a sign of things to come as the economy recovers.
And one more thing. Americans are getting stimulus checks up to $1,400 as soon as next month. That's going to drive these sales even higher.
That explosion is going to be a pale imitation compared to the sales bonanza we'll see as more people are vaccinated and the pandemic heads off into the history books.
With retail sales already blowing away expectations and more catalysts coming, we're taking a deep look into the top retail stocks to help you find the best to own to profit from this breakout.
The Best Retail Stocks to Buy Now
Chico's FAS
Chico's FAS Inc. (NYSE: CHS) is a retailer of women's clothes in the United States. It has 1,341 stores in the United States and Canada as well as franchises in Mexico. Its brands include Chico's, White House/Black Market, and Soma Intimates.
Like everybody else in the retail brick and mortar business, Chico's has been hammered by the pandemic. It is really hard to sell clothes when your stores are closed. It's also hard to sell clothes when your stores are open but your customer base is afraid to go shopping.
To fix this, Chico's FAS has done an outstanding job of ramping up its online shopping game. In spite of the pandemic, Chico's is seeing strong sequential sales growth. Even though sales are still well below the levels achieved before than pandemic struck.
Disclaimer: Any performance results described herein are not based on actual trading of securities but are instead based on a hypothetical trading account which entered and exited the suggested ...
more