Bear Of The Day: Foot Locker, Inc.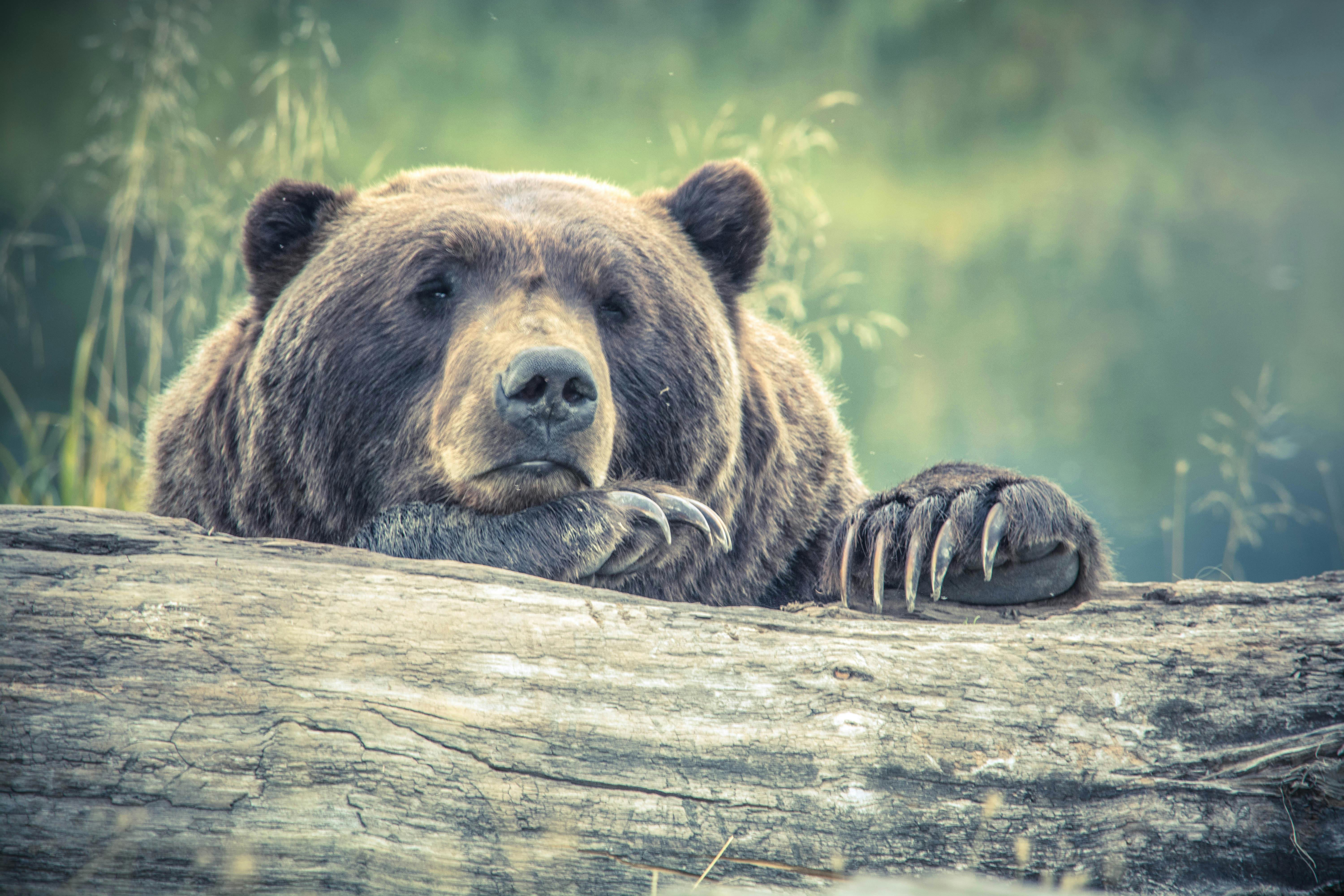 Image Source: Pexels

Foot Locker, Inc. ((FL - Free Report) ) is in the midst of a rather significant overhaul of its business as it tries to adapt for the future. Foot Locker, under the stewardship of CEO Mary Dillon, is trying to move away from malls and its overreliance on Nike, among other initiatives.
The footwear retailer expects these efforts will yield long-term results to the detriment of near-term profits. Foot Locker's earnings outlook has tumbled since it released its quarterly results and provided updated guidance on March 2020.

Revamping for the Road Ahead
Foot Locker is a shoe retailer that aims to lead the "celebration of sneaker and youth culture around the globe." The company currently has roughly 2,700 stores in around 30 countries that include its namesake, Kids Foot Locker, Champs Sports, atmos, and WSS. The company has grown within the broader sneaker revolution that's developed alongside the rise of Nike, its Jordan Brand, and other popular and trendy shoemakers.
Nike ((NKE - Free Report) ) is the most powerful and popular sneaker company in the U.S., even amid a resurgent Adidas and newer challengers. This has helped Foot Locker for years, and NKE has continued to work with Foot Locker even as Nike tries to move away from many other retailers to go at it alone.
Foot Locker is actively reshaping its business to move away from its huge dependence on Nike as the footwear and apparel titan moves heavily toward its own direct-to-consumer businesses.
Nike is still very important to Foot Locker and it is doing all it can to have the best relationship possible with NKE. Nike had at one point made up 70% of Foot Locker's overall sales. The company hopes for Nike to account for around 60% of sales in the near term, as it builds up its portfolio with New Balance, Puma, and others.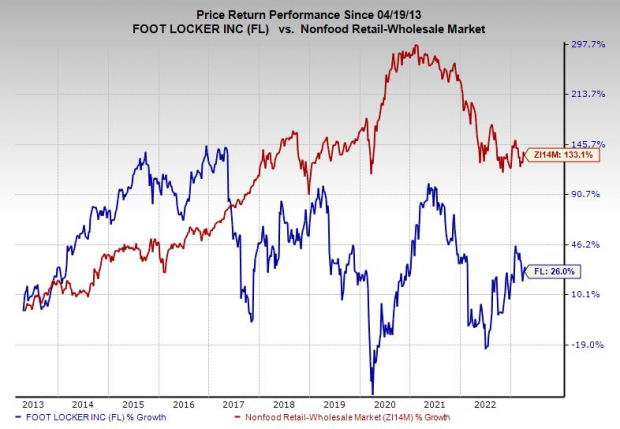 Image Source: Zacks Investment Research
Foot Locker's 2022 revenue dipped 2% against a tough-to-compete year. Meanwhile, its adjusted earnings fell by around 30%. FL said that it expects its profits to drop by roughly 30% again in 2023 as it spends to prepare for the future.
Zacks estimates call for Foot Locker's adjusted earnings to tumble 30% on 4.3% lower revenue. "We are entering 2023 with a focus on resetting the business – simplifying our operations and investing in our core banners and capabilities to position the Company for growth in 2024 and beyond," CEO Mary Dillon said in prepared remarks.

Image Source: Zacks Investment Research

Bottom Line
Foot Locker's negative earnings revisions help it land a Zacks Rank #5 (Strong Sell) right now. FL shares have also been on a rather up-and-down ride in 2023, having surged higher to start the year only to dive lower.
Foot Locker shares are up around 6% YTD, but they are still down nearly 40% below their 2021 levels. Some investors might, therefore, want to consider nibbling at the stock. But it might be best to wait and see how Fl's revamp goes. Plus, the stock has dramatically underperformed the market and its industry over the past decade.
---
More By This Author:
2 Great Value Stocks To Buy In April And Hold For Years
2 Highly-Ranked, Market-Beating Value Stocks To Buy Amid Bank Fears
Bull Of The Day: Meta Platforms, Inc.
Disclaimer: Neither Zacks Investment Research, Inc. nor its Information Providers can guarantee the accuracy, completeness, timeliness, or correct sequencing of any of the Information on the Web ...
more