Bear Of The Day: Align Technology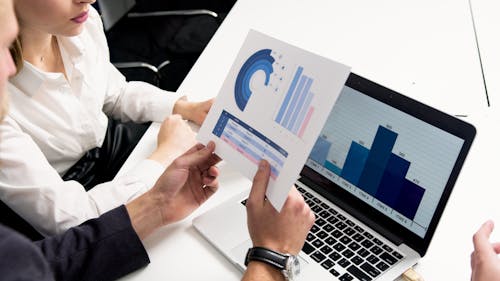 Image Source: Pexels
I last wrote about Align Technology (ALGN - Free Report), the maker of the Invisalign "smile straighteners," on February 9 as the Bear of the Day. I didn't like the situation then at $550, and I'm not happy about it now over 50% lower at $250.
The reason I'm not happy about it is that this is a company I've believed in for a long time, ever since I started buying it for my Healthcare Innovators portfolio in 2017.
To me, this innovator was going to revolutionize orthodontic care for the global masses with affordable and digitally-precise clear aligner technologies that could be created remotely and shipped hundreds of miles to a smiling face and mouth.
This goes far beyond the stigma of "brace face" or "metal mouth." This is about transcending boundaries of space and time and poverty to change a poor child's smile and confidence who may otherwise not have access to an orthodontist.
Imagine a dental professional in India or China being able to serve poor and remote patients with the Align iTero digital scanner that could custom design a safe, light, and flexible device to improve millions of smiles -- and their confidence -- around the world. That kind of confidence is priceless for most kids.
Unfortunately for Align, and all those millions of kids, the earnings outlook for ALGN has fallen hard during the current market malaise and inflation/recession worries. In just the past 30 days, EPS estimates have dropped 19% from $12.75 to $10.37.
And next year's EPS consensus fell 16.5% to $13.05. Let's look at the details of the report and guidance to find out why analysts had to lower their expectations.

Q1 Quarterly Report April 27
Align Technology's first-quarter 2022 earnings per share (EPS) were $2.13 compared to the year-ago $2.49, reflecting a decline of 14.5%. The quarter's EPS lagged the Zacks Consensus Estimate by 4.9%.
GAAP EPS for the quarter was $1.70, down from the year-ago EPS of $2.51, reflecting a plunge of 32.3%.
Revenues rose 8.8% year over year to $973.2 million in the quarter, missing the Zacks Consensus Estimate by 2.9%.
In the first quarter, revenues at the Clear Aligner segment rose 7.5% year over year to $809.7 million, with strong revenue growth across regions and products. Within the segment, Invisalign case shipments amounted to 598,835 for a gain of only 0.5% year over year.
During the quarter, Clear Aligner case volumes declined 1.5% and rose 3% year over year in the Americas and International regions, respectively. Clear Aligner case volume for teenage patients increased 6% year over year.
Analyst Reactions
Align Technology's price target lowered to $418 from $722 at Credit Suisse: Analyst Matt Miksic kept an Outperform rating on ALGN but noted the slowdown in cases late in the quarter, driven by more economically sensitive behavior among patients. Given the uncertainty around the magnitude and duration of this type of consumer behavior, management withdrew guidance and Miksic has trimmed his expectations for Clear Aligner sales by $345 million. The analyst continues to view Align as an attractive disruptive growth story, with multiple growth drivers targeting a large unpenetrated market.
Align Technology's price target lowered to $510 from $625 at Baird: Analyst Jeff Johnson kept an Outperform rating on ALGN but said that he cut numbers twice into its 1Q report and even that wasn't enough. And while management pulling guidance for 2022 doesn't exactly inspire near-term confidence, Johnson said taking a 12-month and longer view, he still sees compelling risk/reward.
Align Technology's price target lowered to $524 from $575 at Morgan Stanley: Analyst Erin Wright lowered kept an Overweight rating on ALGN, even after the company's Q1 results missed expectations and it retracted its previous 20%-30% revenue guidance for 2022. Wright noted that while the company also cut its non-GAAP operating margin outlook to about 23% from 27%, Align did reiterate confidence in its long-term growth outlook.
Align Technology's price target lowered to $425 from $575 at Stifel: Analyst Jonathan Block kept a Buy rating on ALGN after the company's Q1 results missed expectations and it retracted its previous growth guidance for 2022. While the stock was likely already pricing in a guidance revision, he expects estimates and the stock to move "materially lower." But even with an increased amount of consumer uncertainty, he likes the risk/reward for shares given what he calls a "compelling valuation" as well as its upcoming new products, global markets, and offerings.
Align Technology price target lowered to $440 from $600 at Piper Sandler: Analyst Jason Bednar kept an Overweight rating on ALGN following the Q1 results, noting that since management pulled 2022 revenue guidance and pointed to Invisalign visibility challenges, this would push lower consensus estimates and the multiple investors are willing to pay for this stock until evidence materializes that Invisalign demand is rebounding. Bednar remains confident the long-term growth potential for the clear aligner market and Align's dominance in the category are unaltered. He would be a buyer of the stock "once the dust settles."
The bottom line for ALGN: I think the stock is a screaming buy hear near $250. But we do have to wait until "the dust settles" and estimates stop going down -- and start heading back up. The Zacks Rank will let you know.
Kevin Cook is a Senior Stock Strategist for Zacks Investment Research where he runs the TAZR Trader and more