Barrick Gold Stock Price Declines Ahead Of Q2 2021 Earnings
Barrick Gold (NYSE: GOLD) stock price finds support at $20 ahead of the Q2 2021 earnings. The recent move lower in the price of gold does not help.
Investors interested in gaining exposure to the commodity markets have various options. One of them is investing in the so-called "paper" gold – buying ETFs that track the precious metals price action. Another is investing in a gold miner, like Barrick Gold, and benefiting from the dividend payments while hedging against inflation.
Barrick Gold stock price follows the price of gold, so higher gold prices mean bigger profits for Barrick Gold, too. The problem for Barrick Gold investors is that gold has declined sharply after it making a new all-time high in 2020. In fact, it is the worst performer this year compared to other commodities.
(Click on image to enlarge)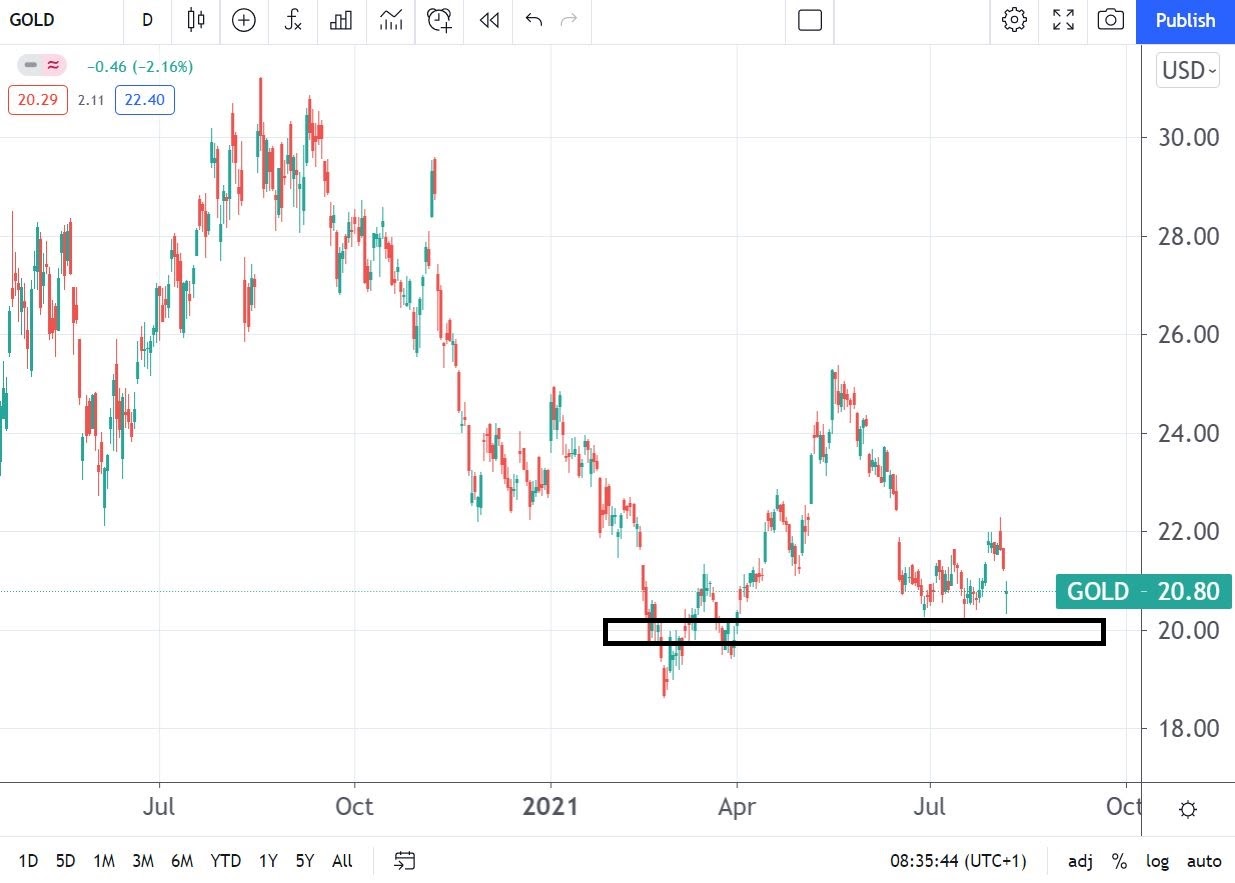 Barrick Gold stock price found support at the $20 level ahead of the Q2 2021 earnings due to be released later today. The market expects EPS of $0.26 on the quarter, higher by 12.97% compared to the same period last year.
The Slide Lower in the Gold Price Does Not Help Barrick Gold Stock Price
Gold corrected last Friday and at the start of this trading week after July's US jobs data showed improvements. The weakness in the price of gold weighs on the Barrick Gold stock price as well, now threatening to break below $20.
(Click on image to enlarge)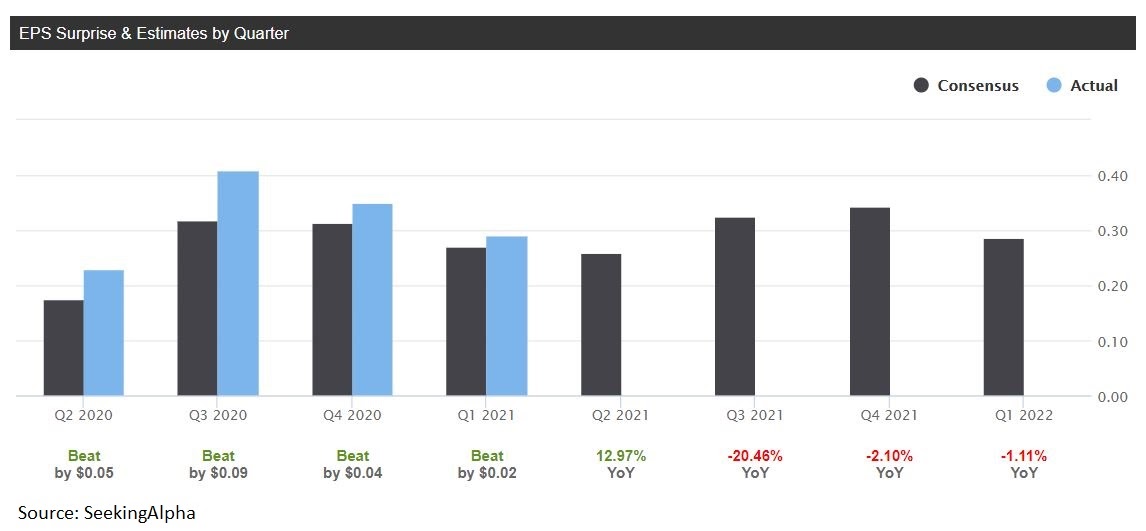 Barrick is a dividend-paying company with a dividend yield of 1.73% and a dividend payout ratio of 29.24%. The company operates with a gross profit margin of 42.66%, higher than the sector median of 29.90%.
Barrick has beaten market estimates in the last four consecutive quarters and most analysts have a buy recommendation for Barrick Gold stock price. Most recently, Barrick Gold stock price has been upgraded to buy by Barclays Capital.
Disclaimer: None of the content in this article should be viewed as investment advice or a recommendation to buy or sell. Past performance/statistics may not necessarily reflect future ...
more