Avoid These 2 Stocks In July
COVID-19 has reared its ugly head once again.
The number of cases here in the United States is spiking, and some states are seeing rapid growth in the number of new positive coronavirus tests.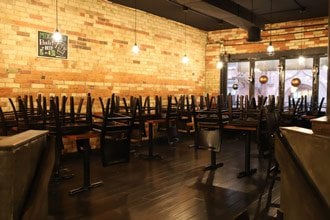 Several states, including Arizona, Texas, and Florida, are closing bars down once again. Arizona has also closed gyms, movie theaters, and water parks for at least 30 days to attempt to slow the spread of the virus.
Beaches in some counties in Florida were closed on the Fourth of July. So were beaches across the country in Los Angeles. Fireworks displays were canceled all across the nation to try and halt the spread of coronavirus.
We may want to be done with the virus, but it is increasingly evident that it is not done with us.
As is the case with everything in the United States today, there is some disagreement about why the virus spread has accelerated. Some say it's simply a function of more tests. Others blame it on the protests in most American cities a few weeks ago.
The opening of bars and churches also gets blamed for the spread. The lack of people wearing facemasks and practicing social distancing also have a place on the blame spectrum.
In truth, it's probably a combination of all of these factors.
Whatever the cause, the virus is spreading again across a considerable part of the United States.
Some experts think we could get to a disastrous 100,000 cases a day before this peak.
We don't know how this plays out, but we do know there are some stocks you should probably avoid until we see signs of a reversal.
The lows in March and April this year served as an incredible buying opportunity since stocks have rallied 40% higher since then. But don't let the low share prices of these firms fool you.
Avoid these stocks…
Avoid Restaurant Stocks Like This One
Restaurants are going to take another hit I'm afraid. When the cost of dining out includes being exposed to a virus that has no cure, and if spread to older relatives could cause death, people are going to think twice before heading out for an expensive dinner.